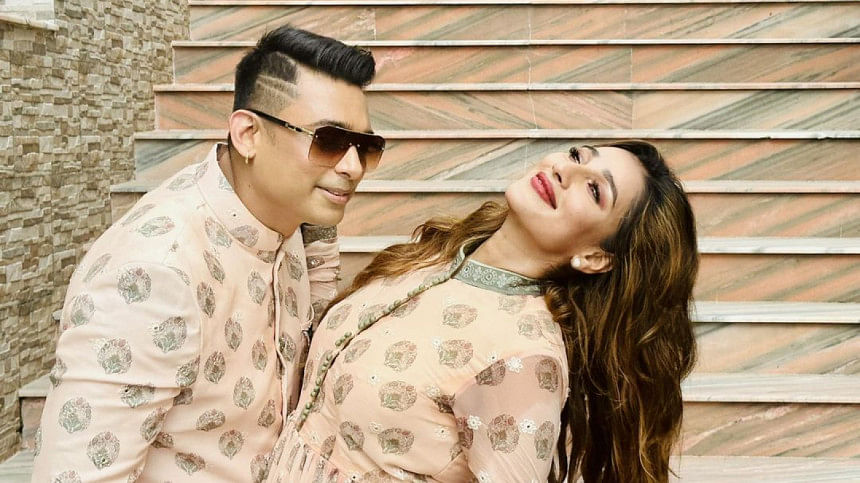 Zayed, Sayantika pair up for second film
Prior to finishing the shooting of the first film, "Chayabaz" together, Zayed Khan and Sayantika Banerjee have been confirmed to be pairing up for their second film, "Tiger", directed by Kamruzzaman Roman.
Roman made the revelation at Dhaka's airport when Zayed Khan and Sayantika returned after wrapping up the first part of "Chayabaz". Sayantika signed the film from the Airport lounge.
Zayed Khan confirmed the news, saying, "As soon as I returned to Dhaka today after finishing the shooting of the first segment of 'Chayabaz', director Roman bhai offered me a new film. This will be the second time, Tollywood actress Sayantika and I will be pairing up."
According to the director, they will begin shooting the movie in early December, with five days of filming in the country before moving to London for the remaining portions.
Sayantika expressed her excitement about signing the second film with Zayed Khan, saying, "I became friendly with Zayed after the shooting of the first movie. He is an amiable person. I am impressed with his professionalism. So there was no need to think much about signing the contract for the second film."
"Tiger" will be produced under the Gold Multimedia banner, and the director is aiming for an early 2024 release. Sayantika previously appeared in the India-Bangladesh co-production, "Naqab", where she played the female lead alongside Shakib Khan in 2018.
GBDESK//