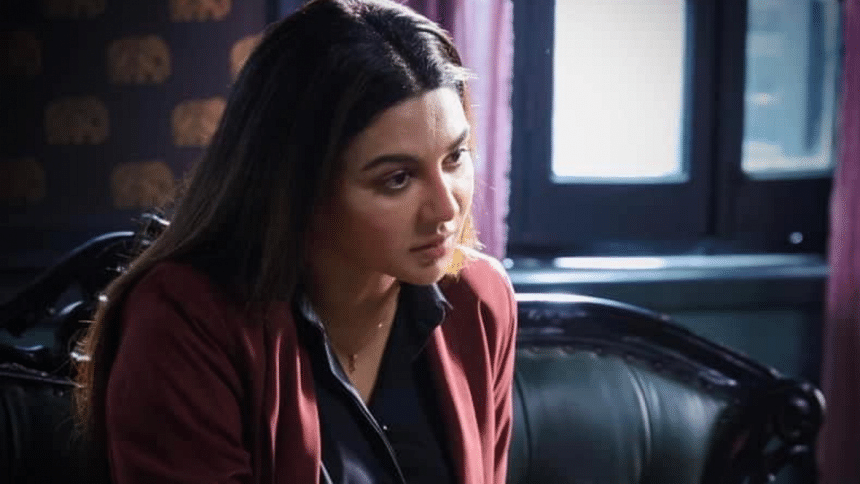 Jaya's first look in Srijit's 'Dawshom Awbotaar' unveiled
After a five-year hiatus, Jaya Ahsan is collaborating once again with Indian filmmaker Srijit Mukerji for the movie "Dawshom Awbotaar".
The announcement of this star-studded film was made a couple of months ago and the shooting has already been completed. Yesterday, the film's makers shared the first look of the four pivotal stars on their social media accounts– Jaya Ahsan, Prosenjit Chatterjee, Jisshu Sengupta, and Anirban Bhattacharya.
In Jaya's first look, she was dressed in a maroon blazer over a black shirt. Her intense look sparked curiosity amongst the audience about her character in the movie.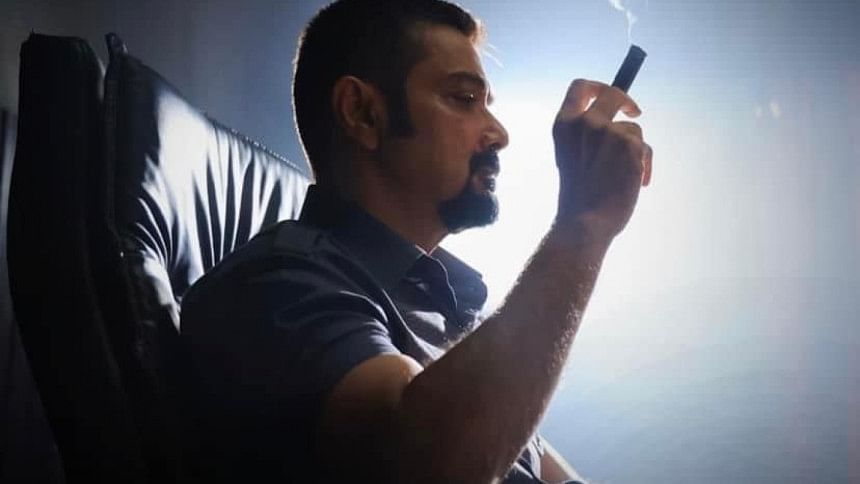 Prosenjit shreds his usual clean look with a French-cut beard and mustache, fully embodying his character, Prabir Roy Chowdhury, who exudes an air of mystery.
Jisshu's appearance is that of an innocent person with disheveled hair and black-framed glasses, while Anirban portrays a rugged character, his intense gaze piercing through the screen.
It appears that all of the characters will be police officers, with some posing as former officers and others as current ones.
Earlier, Jaya Ahsan and Srijit collaborated on the latter's 2018 production "Ek Je Chhilo Raja".
Reportedly, the makers of "Dawshom Awbotaar", may release the teaser, along with Shah Rukh Khan's film "Jawan". If all goes as planned, the film might hit theatres on the occasion of Durga Puja on October 24.
GBDESK//