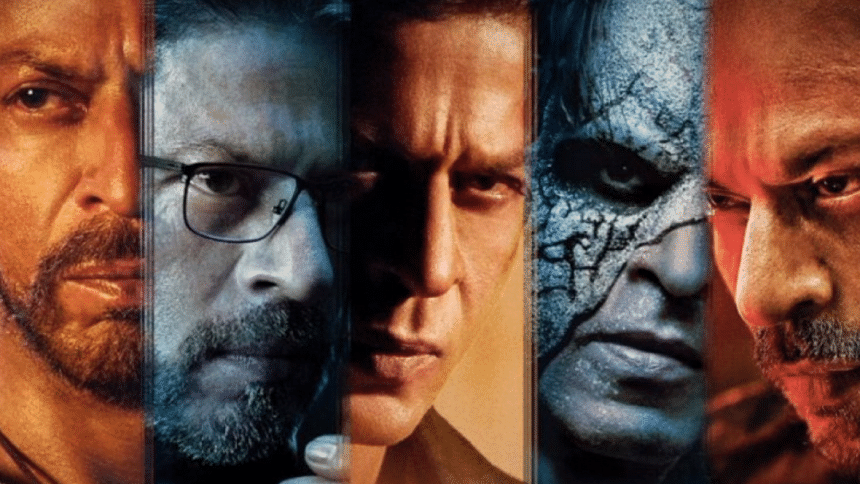 'Jawan' finally releasing tonight
Shah Rukh Khan starrer "Jawan" is set to finally release in Bangladesh. The film has received clearance from the Censor Board today at 12 pm and will premiere in theatres tonight. This marks the first time a Hindi movie will be making its global debut in Bangladesh.
Anonno Mamun from Action Cut Entertainment has confirmed this to The Daily Star. "Shah Rukh Khan's film 'Jawan' has received an uncut censor certificate from the board. We are ready to premiere the show tonight," said the director.
The import process is being facilitated by Action Cut Entertainment and Rongdhonu Group.
On August 27, The Ministry of Information and Broadcasting granted permission for the film's import, allowing the Bangladeshi audience to enjoy it on the same dayn" features a star-studded cast, including the charismatic Shah Rukh Khan and acclaimed South Indian superstar Nayanthara.
GBDESK//