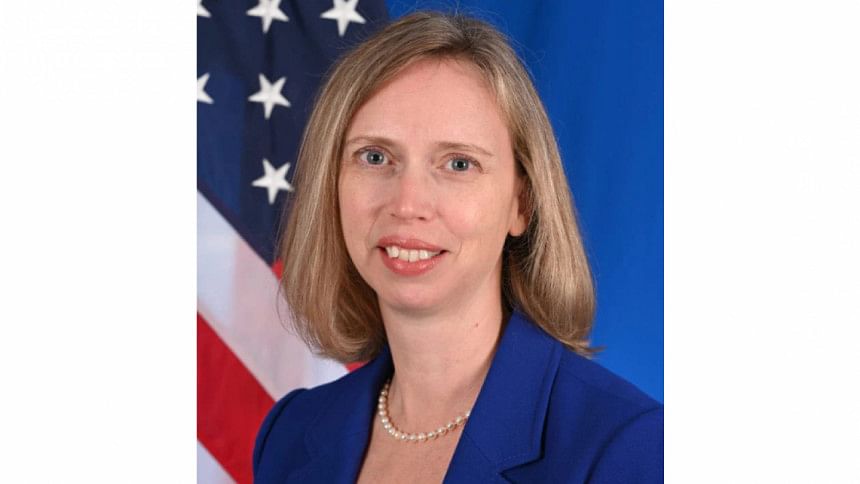 US official's Bangladesh visit called off
GBNEWS24DESK//
US Deputy Assistant Secretary for the Bureau of Democracy, Human Rights, and Labor Kara C McDonald has shelved her planned visit to Bangladesh.
She was scheduled to arrive for a three-day visit from February 7 to discuss labour rights issues.
A senior official at the Ministry of Foreign Affairs told UNB that the visit has been called off.
However, there has been no official announcement regarding the visit — neither from the US side, nor from the Bangladesh side.
McDonald oversees the Bureau's work on Europe, South and Central Asia, and the Multilateral and Global Affairs teams.