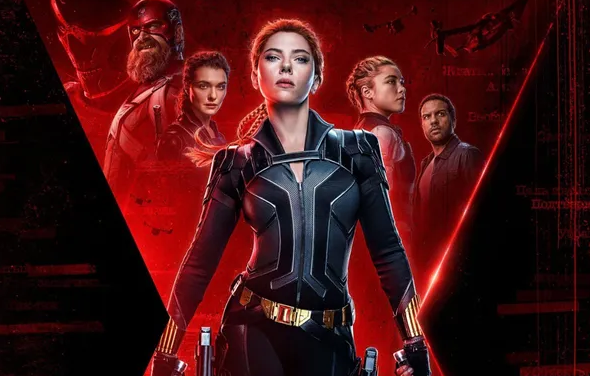 Scarlett Johansson's Black Widow pushed to 2021; Shang-Chi, Eternals, Death on the Nile delayed as well
GBNEWS24 DESK//
As it was speculated and expected seeing the box office results of Christopher Nolan's Tenet, Disney has pushed the release date of Scarlett Johansson starrer Black Widow, yet again. The movie has now been pushed to 2021.
Black Widow was slated for a November 6, 2020 release but will now open in theatres on May 7, 2021. It was also speculated that Disney may go the Mulan way with Black Widow and release it on Disney+ on a pay-per-view basis and in theatres where the situation post COVID-19 is better.
Black Widow is the first standalone film for one of the OG Avengers and MCU's first female superhero, releasing it digitially wouldn't have made sense. Now, with Black Widow pushed to 2021, the release date of other films in the Marvel Cinematic Universe (MCU) have been delayed further.
Shang Chi and the Legend of the Ten Rings which was supposed to open on May 7, 2021 will now release on July 9, 2021. Eternals starring Angelina Jolie, Kit Harington, Richard Madden, Gemma Chen, Salma Hayek, Kumail Nanjiani and Ma Dong-Seok has been pushed from February 12, 2021 to November 5, 2021.
Besides reshuffling its MCU slate, Disney has also pushed the release date of Kenneth Branagh's Death on the Nile. A sequel to the 2017 hit Murder on the Orient Express, Death on the Nile starring Branagh, Gal Gadot, Armie Hammer, Russell Brand and Hindi film actor Ali Fazal, will now open on December 18, 2020, instead of October 23, 2020.
Steven Spielberg's West Side Story remake has been pushed by a whole year. The movie will now release in theatres on December 10, 2021. Interestingly, the animated family film, Pixar's Soul is still holding on to its late November release date.
Among other films, Deep Water starring Ben Affleck and Ana de Armas will now release next year on August 13, 2021. The thriller was previously set for November 13, 2020 release.
The Empty Man has been preponed to October 23, 2020 from its December release and The King's Man will now open on February 12, 2021 instead of February 26, 2021.