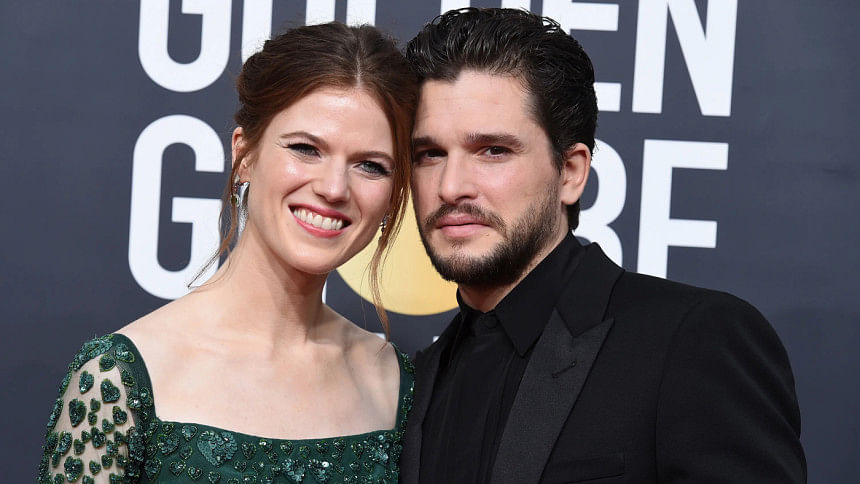 Kit Harington and Rose Leslie expecting second baby
GBNEWS24DESK//
Kit Harington and Rose Leslie are expecting their second child together, following the birth of a son in February 2021.
The "Game of Thrones" star announced the news on the Tonight Show Starring Jimmy Fallon on Friday.
Fallon inquired about Kit's son's well-being, to which the actor, 36, replied, "good."
"He's about to get the shock of his life, which is that he's about to get a brother or sister," the actor teased.
When the news was announced, the audience erupted in applause and cheers. Fallon asked the actor if he was nervous or excited about the news after congratulating him.
"I'm terrified," he remarked. "You know, with the first baby, you're like walking on clouds and dancing through fields of daisies for nine months," he said.
"However, the reality check this time is much shorter. You're like, you're very practical. Because you know what's coming," the actor added.
Kit Harington and Rose Leslie met on the set of Game of Thrones Season 2 in 2011. While Harington played Jon Snow in the HBO series, Leslie appeared as Ygritte on several occasions from seasons 2 to 4.
It took nearly four years for the couple to confirm their relationship since their first red carpet-appearance in 2016.