'Karagar' Part 2: The beginning of the end?
GBNEWS24DESK//
Audiences were blown away seeing the first part of the Chanchal Chowdhury starrer series "Karagar". Directed by Syed Ahmed Shawki, the Hoichoi original kept the hype going, with the announcement of Part 2 of the series.
Earlier today, the trailer of "Karagar" Part 2 was dropped on the official page of Hoichoi. The trailer showcases a spine-chilling storyline and creates another nail-biting situation among the audience.
The trailer begins with Chanchal saying, "What's more powerful than a good story?", going on to give a quick recap of Part 1 and an overview of what audiences can expect from Part 2.
Initially, it was announced that Part 2 of the show would be released on December 15, but was later postponed due to the ongoing FIFA World Cup. Now, it is scheduled for release on December 22.
In the second part, viewers can expect to learn the history of the mystery man, who suddenly appeared in cell 145 out of the blue, which was sealed for 50 years.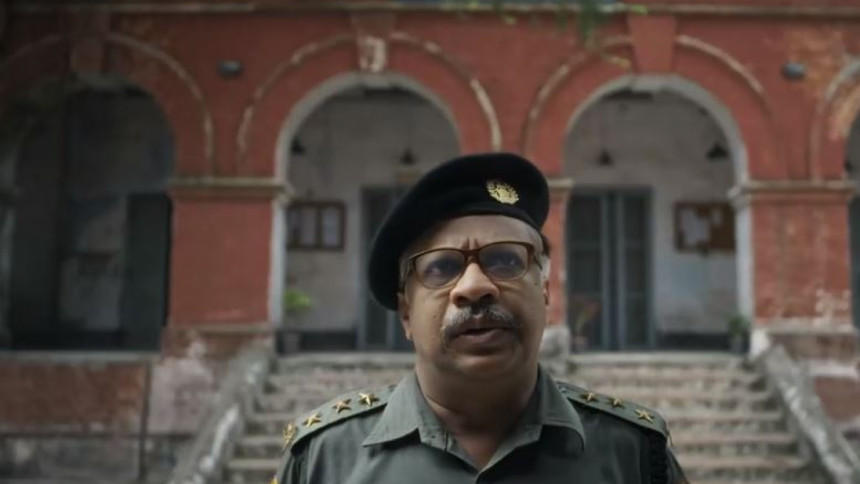 The glimpse of the trailer somewhat reveals the connection of the mystery man with children of the war (1971), which might have a deep connection with the Liberation War, as well. The question that arises in the trailer, is if the mystery man and the renowned author, David Adams, are the same person or just doppelgangers.
Director Syed Ahmed Shawki shared, "With 'Karagar' I wanted to tell a story that seems unbelievable on the surface, but has layers of dark truth underneath. I am glad to see how well audiences across borders have loved and accepted the show, and have been eagerly waiting for the second part. I sincerely hope that we, the team 'Karagar', can give the viewers the kind of story and quality entertainment they deserve and that our hard work shines through."