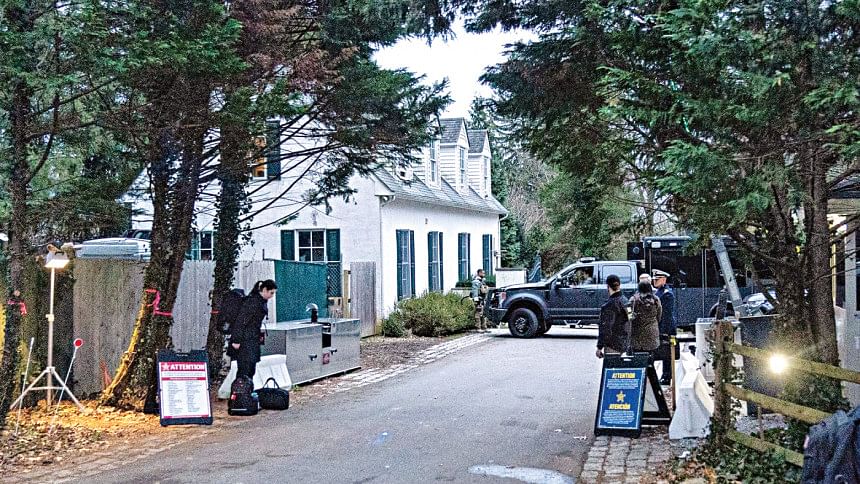 Biden's Home Search: Six more classified documents found
GBNEWS24DESK//
Officials from the US Department of Justice found six more classified documents during a search of Joe Biden's family home in Delaware this week, the president's personal lawyer said in a statement Saturday.
The new disclosure served up another embarrassing twist for Biden in an affair dogging him just as he gets ready to declare whether he will run for another term in 2024.
Biden insists he has done nothing wrong and has downplayed the situation as an innocent mistake.
Documents from his time as vice president and marked as classified first turned up in an office at a Biden-affiliated think tank in Washington last year, and then again at his home in Delaware. Altogether they are about a dozen documents.
After the second find, the White House offered to let the Department of Justice search the Delaware home — the search was carried out on Friday and is now concluded, Biden attorney Bob Bauer said.
"DOJ took possession of materials it deemed within the scope of its inquiry, including six items consisting of documents with classification markings and surrounding materials," Bauer said.
The search lasted more than 12 hours and covered "all working, living and storage spaces in the home," Bauer said.
"DOJ had full access to the President's home, including personally handwritten notes, files, papers, binders, memorabilia, to-do lists, schedules, and reminders going back decades," he said.
Some of the new papers seized were from Biden's time in the Senate and some were from his tenure as vice president, according to Bauer.
The White House has said the earlier batches of documents were turned over to the Justice Department and National Archives, which handles presidential records, as soon as they were found.
On Thursday, Biden dismissed the furor over the discovery of the old classified documents.