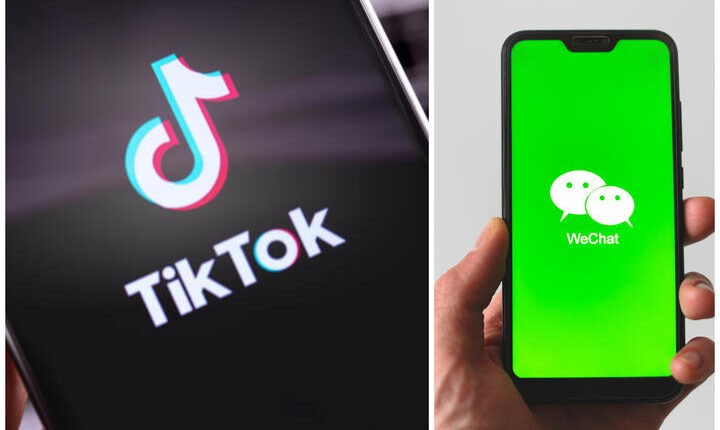 TikTok and WeChat downloads soar ahead of ban
GBNEWS24 DESK//
Anyone who has already downloaded TikTok or WeChat will still be able to use the apps — if they're already on their phone despite the restrictions. But at midnight between Sunday and Monday, WeChat is likely to vanish from US app stores, including those operated by Apple and Google.
However, even if you downloaded the app on your phone prior to the deadline, you won't be able to receive security patches or other updates, which could cause outages or glitches within the app in the future.
For months, the Trump administration has claimed that TikTok is a risk to national security because of its Chinese ownership. The administration has alleged its parent company ByteDance could be required to hand over TikTok's user data to the Chinese government, compromising the safety and privacy of US users. TikTok has repeatedly said that it stores data outside of China and that it would refuse any request by Beijing for data about US users.
In a statement Friday, TikTok said that it disagreed with and was disappointed by the Trump administration's announcement. "Our community of 100 million US users love TikTok because it's a home for entertainment, self-expression, and connection," the company said, "and we're committed to protecting their privacy and safety as we continue working to bring joy to families and meaningful careers to those who create on our platform."