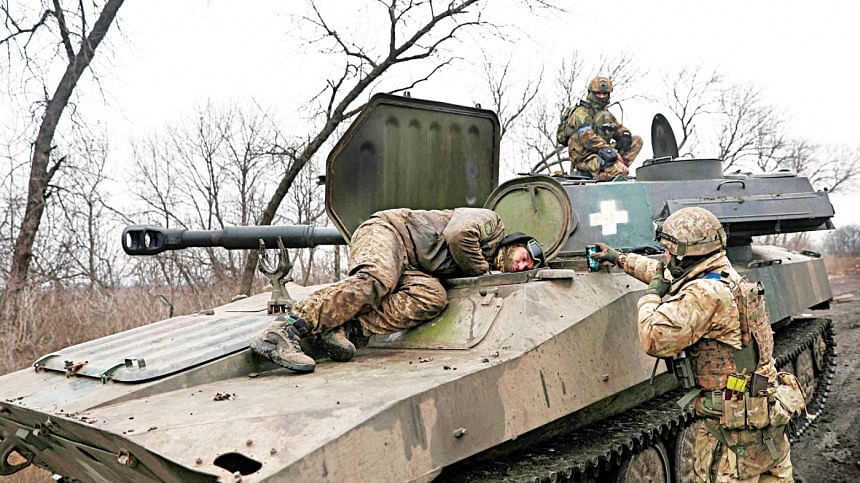 Russia pushing towards 2 towns in Zaporizhzhia
GBNEWS24DESK//
Moscow's forces are pushing towards two towns in Ukraine's Zaporizhzhia region, where fighting intensified this week after several months of a stagnant front, Russian state media reported yesterday.
Russian-installed official in the region Vladimir Rogov said offensive actions were concentrated around two towns: Orikhiv, around 50 kilometres (30 miles) south of Ukrainian-controlled regional capital Zaporizhzhia, and Hulyaipole, further east.
"The front is mobile, especially in two directions: Orikhiv and Hulyaipole," Rogov was quoted as saying by the Ria Novosti news agency.
He said there was active fighting in those areas, according to the agency. "The initiative is in our hands."
In its daily report yesterday, the Ukrainian army said "more than 15 settlements were affected by artillery fire" in Zaporizhzhia.
Earlier this week, Rogov announced a "local offensive" around Orikhiv and said the Russian army had taken control of the village of Lobkove, near the Dnipro river, reports AFP.
He also said this week that fighting has "sharply increased" in the southern region.
On Saturday, the Russian army said its troops held "offensive actions" in the Zaporizhzhia region and claimed to have "taken more advantageous lines and positions."
Meanwhile, a close ally of President Vladimir Putin said yesterday that deliveries of offensive weapons to Kyiv that threaten Russia's territories will lead to a global catastrophe and make arguments against using weapons of mass destruction untenable.
Vyacheslav Volodin, speaker of the Duma – Russia's lower house of parliament – warned that the United States and Nato's support of Ukraine is leading the world to a "terrible war", reports Reuters.