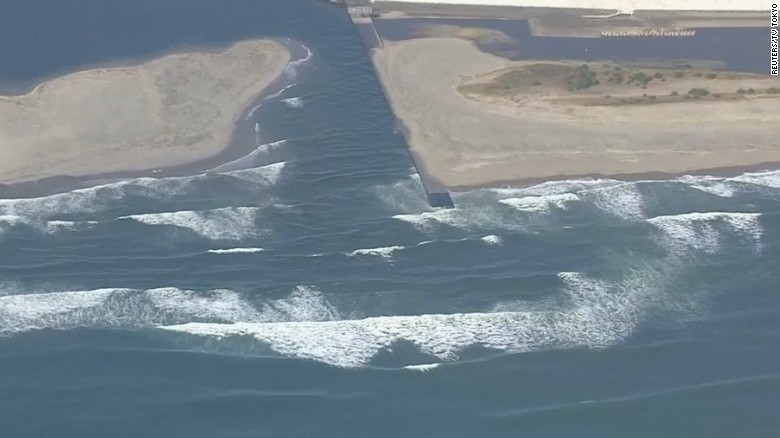 New Zealand downgrades tsunami warning after 8.1-magnitude earthquake
GBNEWS24 DESK//
New Zealand has downgraded its tsunami warning after a powerful
earthquake
struck the Kermadec Islands region early Friday, sparking fears of a tsunami.
The 8.1-magnitude quake was the third to strike the area on Friday morning local time, according to the New Zealand National Emergency Management Agency.
Residents in some areas received emergency alerts on their phones urging them to "EVACUATE NOW," as tsunami sirens rang out. The emergency agency issued a temporary evacuation order for people near the coast, warning them, "Do not stay at home" as a "damaging tsunami is possible."
The Kermadec Islands are 500 to 620 miles northeast of New Zealand's North Island. The East Coast of the North Island from the Bay of Islands to Whangarei, from Matata to Tolaga Bay including Whakatane and Opotiki and Great Barrier Island are all included in the Pacific nation's tsunami warning.
On Friday afternoon, the agency downgraded its warning from a "land and marine threat" to "beach and marine threat," meaning all residents who evacuated can now return to their homes.
It added that strong currents and unpredictable surges may continue for several hours, and that people should stay away from beaches, shores and rivers.
The earthquake came "without any significant warning," seismologist Bill Fry said in a press conference Friday. He added in his 13 years responding to earthquakes and tsunamis in New Zealand, "this is the first time we've had this particular sequence."
In Russell, New Zealand, Rita Baker told CNN that she had evacuated with other residents to a hill overlooking the Bay of Islands.
When the first alerts came about earthquakes in New Zealand, Baker wasn't too worried, she wrote to CNN. Then the first Kermadec quake struck with little warning.
"An hour after that, the tsunami siren went off and for a split second I went into panic mode," Baker added. "Just hearing that sound made me get a bit anxious.