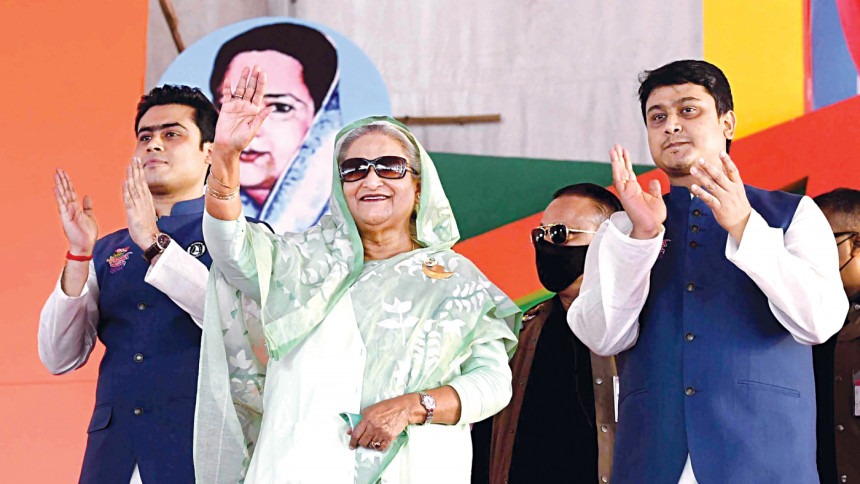 Need leadership that can change BCL image
GBNEWS24DESK//
Chhatra League leaders and activists are expecting that the organistion will have a new leadership that will be able to restore its past glory and work to realise Prime Minister Sheikh Hasina's dream of building a "Smart Bangladesh".
Speaking to The Daily Star, at least four BCL leaders who joined yesterday's national council of the pro-Awami League student body said they wanted the new leadership to play a key role in getting the party elected again in the next general election, scheduled to be held by early January 2024.
"We want such leaders who will be able to change the people's negative idea of Chhatra League. We would like to see them fighting the anti-liberation forces on the streets, and strengthening the hands of Prime Minister Sheikh Hasina ahead of the next national election," said Rayhanul Kabir Shamim, deputy information and research affairs secretary of Chattogram Metropolitan BCL.
Leaders stressed the need for bringing back the glory days of the BCL as the outgoing leadership had not been free from controversies since President Al Nahean Khan Joy and General Secretary Lekhak Bhattacharjee were given its full responsibility on January 4, 2020.
The two were initially made the acting president and acting general secretary on September 15, 2019, after then president Rezwanul Haque Chowdhury Shovon and general secretary Golam Rabbani were removed from their posts over various allegations, including extortion from development projects.
There were allegations against Joy and Lekhak of giving posts and announcing committees in exchange for money, and the two living a lavish life.
The two also allegedly didn't hold a single bi-monthly meeting of the central BCL committee, failed to form committees in at least 67 out of its 116 district units within the stipulated one-year period and also expanded the central committee beyond its limit.
The two leaders, however, denied the allegations.