London Bridge attack: Memorial to mark one-year anniversary
GB news 24 desk//
The UK's determination to overcome the threat of terrorism "has never been stronger", Theresa May has said a year on from the London Bridge attack.
A service remembering the victims will be held at Southwark Cathedral later – one of a number of events taking place to mark the anniversary of the attack.
Eight people died when three men drove into pedestrians on London Bridge and then stabbed people in Borough Market.
There will also be a national minute's silence to commemorate the victims.
It comes as the Home Office has said the UK faces a severe threat from Islamist terrorism for at least another two years.
The government is preparing to unveil a strengthened counter-terrorism strategy on Monday
The private service at Southwark Cathedral will honour the emergency services' response to last year's attack on 3 June, as well as remembering the people who died and the 48 who were injured.
Politicians are among those who have been invited to the 15:00 BST service, along with relatives of the victims, who will light candles during the ceremony.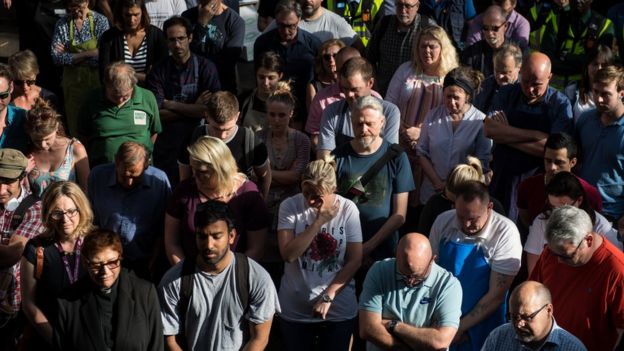 There will be a short procession afterwards from the cathedral to Southwark Needle, at the corner of London Bridge, which will end with the national minute's silence at 16:30 BST.
The hashtag #LondonUnited was projected onto London Bridge on Saturday night and will be done so again on Sunday.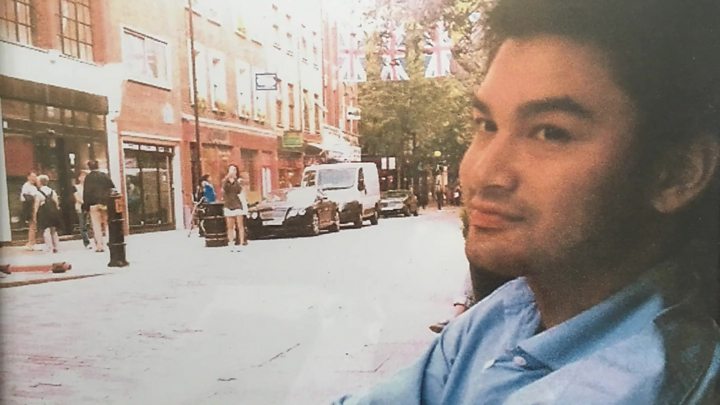 The father of the only British victim of the attack – James McMullan – says he was not involved in preparations for Sunday's commemoration service.
Simon McMullan told the BBC: "We haven't been contacted by anybody. We haven't been approached by any of the authorities.
"What we got was a letter which laid out what was going to be done. So we weren't asked, we were told."
He also wanted to put up a plaque to his son, but wasn't given permission.
Southwark Council says it has tried to arrange a "thoughtful and fitting" commemoration with "limited resources".
Ahead of the day's commemorative events, the prime minister said the "stories of courage" from that night will always stay with her.
Mrs May highlighted Geoff Ho, who was stabbed in the neck while trying to protect his friends, and Ignacio Echeverria, who died trying to defend a woman by using his skateboard.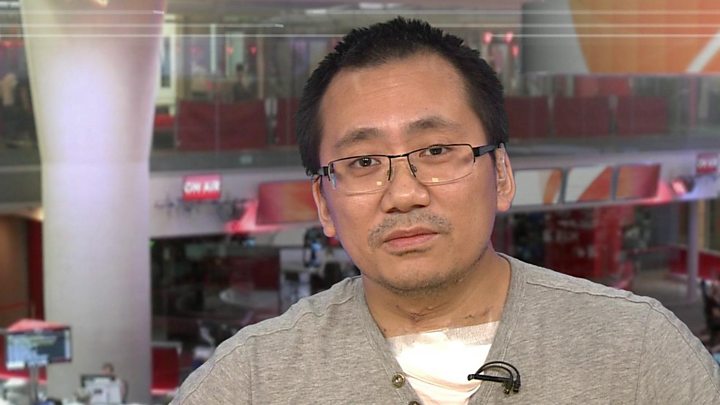 She said: "Today we remember those who died and the many more who were injured, and also pay tribute to the bravery of our emergency services and those who intervened or came to the aid of others.
She added: "My message to those who seek to target our way of life or try to divide us is clear – our resolve to stand firm and overcome this threat together has never been stronger."
London Mayor Sadiq Khan said he was "proud" of the way the city had responded to terror attacks, by "standing united in defiance and staying true to our values and way of life".
Meanwhile, Home Secretary Sajid Javid, who will attend Sunday's memorial service, is to announce a range of steps aimed at boosting the authorities' counter-terrorism approach.
The new strategy, which is launched on Monday, is expected to include plans for MI5 to share its intelligence more widely.
The Home Office said: "We expect the threat from Islamist terrorism to remain at its current, heightened level for at least the next two years, and that it may increase further.
"We assess the threat from extreme right-wing terrorism is growing."