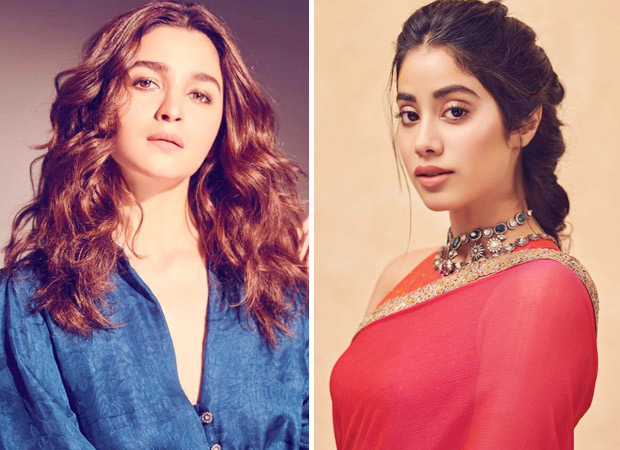 Janhvi Kapoor's reaction to a fan telling her she has the potential to be the next Alia Bhatt is priceless
GBNEWS24 DESK//
Janhvi Kapoor recently starred in Roohi
A fan recently told her that she has the potential to be the next Alia Bhatt
The actress' reaction is priceless
Bollywood actress Janhvi Kapoor, who is in the news for her performance in the recently released, Roohi, is receiving rave reviews from many. Apart from her screen presence and acting potential, the actress is also in the news for her humble off-screen conduct. Just recently, Janhvi, who is a self-confessed fan of actress Alia Bhatt, was on cloud nine after a fan offered her a sweet compliment.
It so happened that the actress was in the middle of an interview when a fan heaped praise on her for her work in and after Gunjan Saxena: The Kargil Girl. To which, Janhvi, who felt flattered to have been compared to Alia, had the nicest reaction ever.
The fan had said, "(Janhvi) is on another level after Gunjan Saxena. Has all the potential to be the next Alia Bhatt in terms of career." In an interview with Bollywood Hungama, Janvhi responded, "That's so sweet. Aapke mooh me ghee, shakkar, laddoo, biryani, jo bhi aapko chahiye," with a happy expression.
In the same interview, the actress was later asked which actor she'd like to be stuck in a haunted house for a day with. To which, she took Alia's name in an instant and said, "I'm a huge Alia fan."
Interestingly, both Janhvi and Alia hail from film families. While Alia is the daughter of actress Soni Razdan and director Mahesh Bhatt, Janhvi is the elder daughter of late Sridevi and producer Boney Kapoor.