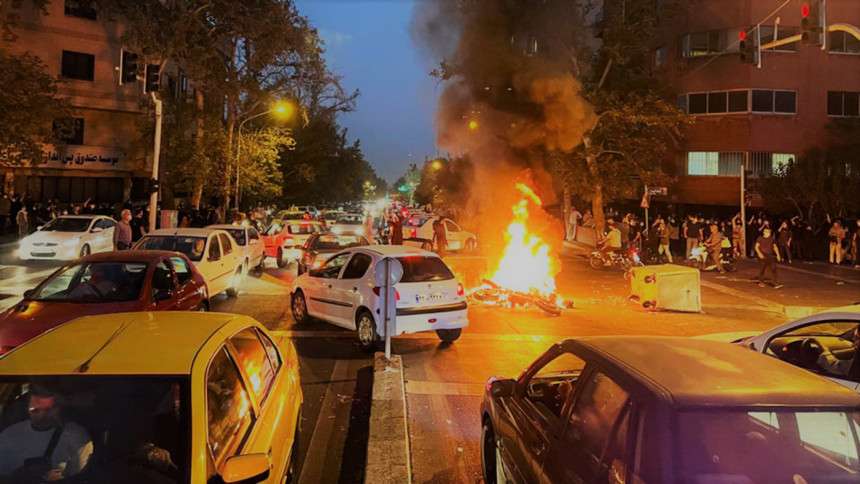 Iran hijab unrest death toll rises to 3 as protests intensify
GBNEWS24DESK//
Iranian authorities said on Wednesday three people including a member of the security forces had been killed during unrest sweeping the country, as anger at the death of a woman in police custody fuelled protests for a fifth day.
Rights groups reported at least one more person was killed on Tuesday, which would take the death toll to least seven.
The death last week of 22-year-old Mahsa Amini, who was arrested by morality police in Tehran for "unsuitable attire", unleashed simmering anger over issues including freedoms in the Islamic Republic and an economy reeling from sanctions.
After beginning on Saturday at Amini's funeral in Iran's Kurdistan province, protests have engulfed much of the country, prompting confrontations as security forces have sought to suppress them.
Supreme Leader Ayatollah Ali Khamenei did not mention the protests – some of Iran's worst unrest since street clashes last year over water shortages – during a speech on Wednesday commemorating the 1980-88 Iran-Iraq war.
A top Khamenei aide paid condolences to Amini's family this week, promising to follow up on the case and saying the Supreme Leader was affected and pained by her death.
The official IRNA news agency said a "police assistant" died from injuries on Tuesday in the southern city of Shiraz.
"Some people clashed with police officers and as a result one of the police assistants was killed. In this incident, four other police officers were injured," IRNA said. An official quoted by IRNA said 15 protesters were arrested in Shiraz.