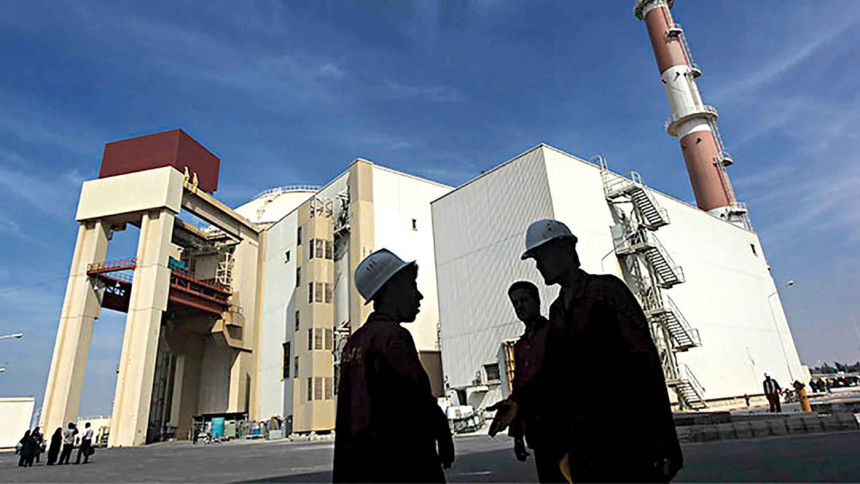 Iran enriching uranium to 60pc purity at Fordo
GBNEWS24DESK//
Iran said yesterday it had begun producing uranium enriched to 60 percent at its Fordo plant, an underground facility that reopened three years ago amid the breakdown of its nuclear deal with major powers.
The move was part of Iran's response to the UN nuclear watchdog's adoption last week of a censure motion drafted by Western governments accusing it of non-cooperation.
"Iran has started producing uranium enriched to 60 percent at the Fordo plant for the first time," Iran's ISNA news agency reported, a development then confirmed by Atomic Energy Organisation of Iran chief Mohammad Eslami.
An atomic bomb requires uranium enriched to 90 percent, so 60 percent is a significant step towards weapons-grade enrichment.
Iran has always denied any ambition to develop an atomic bomb, insisting its nuclear activities are for civilian purposes only.
Under a landmark deal struck in 2015, Iran agreed to mothball the Fordo plant and limit its enrichment of uranium to 3.67 percent, sufficient for most civilian uses, as part of a package of restrictions on its nuclear activities aimed at preventing it covertly developing a nuclear weapon.
In return, major powers agreed to relax sanctions they had imposed over Iran's nuclear programme.
Meanwhile, the United Nations yesterday denounced Iran's increasingly harsh and deadly crackdown on mass protests that have been rocking the country for more than two months.
"UN Human Rights Chief Volker Turk says the rising number of deaths from protests in Iran, including those of two children at the weekend, and the hardening of the response by security forces, underline the critical situation in the country," spokesman Jeremy Laurence told reporters in Geneva.
"We urge the authorities to address people's demands for equality, dignity and rights, instead of using unnecessary or disproportionate force to suppress the protests," he said.