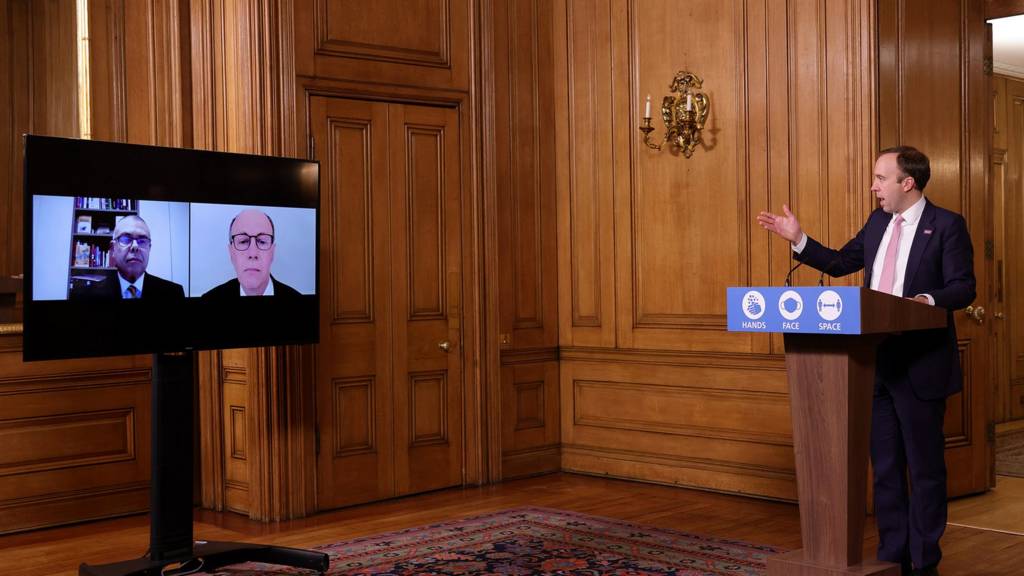 Covid-19: UK setting up vaccine centres ready for rollout – Matt Hancock
GBNEWS24 DESK//
The NHS is setting up coronavirus vaccination centres across the UK in preparation for any jab being approved, Health Secretary Matt Hancock has said.
People will be vaccinated at sites around the country, as well as in hospitals and by GPs in the community.
The government has also officially asked the medical regulator to assess the Pfizer-BioNTech vaccine.
Mr Hancock said if the regulator approved it, vaccination could start next month.
But the bulk of the vaccination rollout would be in the new year, he added.
It comes as another 20,252 confirmed Covid cases were announced by the government on Friday, as well as a further 511 deaths.
Speaking at the Downing Street briefing, Mr Hancock said: "The NHS is in the process of establishing vaccination centres across the country that can manage the logistical challenge of needing to store the Pfizer-BioNTech vaccine at -70C.
"In addition it is establishing vaccination hubs in hospitals for NHS staff.
"These two routes are likely to comprise the bulk of the campaign this side of the new year. Then there will be a community rollout involving GPs and pharmacists."