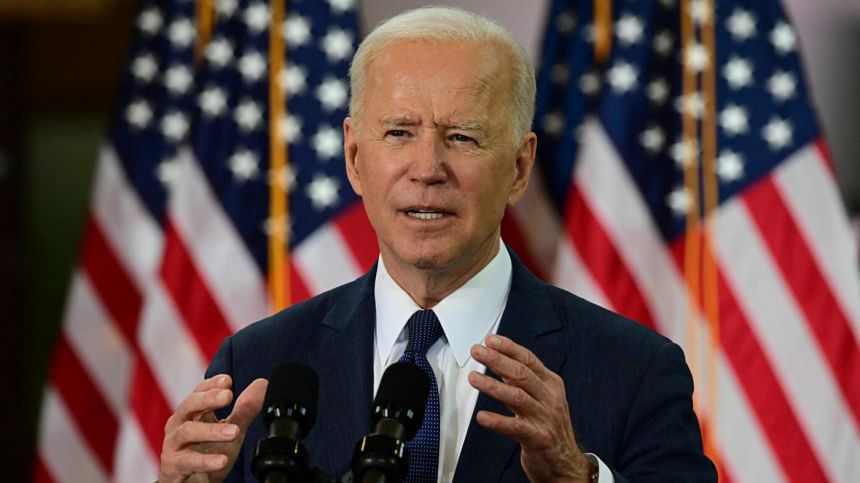 Biden rules out F-16s for Kyiv
GBNEWS24DESK//
President Joe Biden said the United States would not provide F-16 fighter jets to Ukraine as demanded by Kyiv, which insists it needs those to be better able to drive Russian forces from occupied territories.
However, Foreign Minister Dmytro Kuleba yesterday said Ukraine will receive 120 to 140 Western tanks in a "first wave" of deliveries from a coalition of 12 countries.
Kyiv secured pledges from the West this month to supply main battle tanks to help fend off Russia's full-scale invasion, with Moscow mounting huge efforts to make incremental advances in eastern Ukraine.
"The tank coalition now has 12 members. I can note that in the first wave of contributions, the Ukrainian armed forces will receive between 120 and 140 Western-model tanks," Kuleba said during an online briefing.
He said those tanks would include the German Leopard 2, the British Challenger 2 and the U.S. M1 Abrams, and that Ukraine was also "really counting" on supplies of French Leclerc tanks being agreed.
Kuleba gave no timeline for any of the deliveries. Time will also be needed for training with the tanks.
But Biden on Monday appeared to draw the line on supplying American fighter jets to Ukraine.
"No," he said when asked by reporters at the White House if he was in favor of sending F-16s or others.
But European leaders said they were open to the idea, even if Ukraine has not yet formally requested advanced fighter aircraft from its allies for the war.
Analysts believe both Ukraine and Russia are gearing up for significant offensive movements in the coming months and Western aircraft could increase Kyiv's strength, with its own air force significantly depleted by 11 months of war.
French President Emmanuel Macron said Monday he would not rule out giving fighter aircraft to Ukraine but warned against the risk of escalation in the conflict.