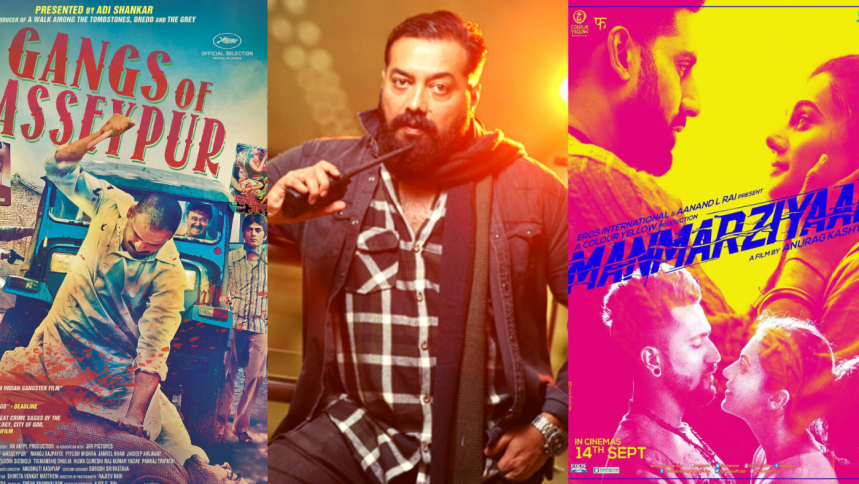 Anurag Kashyap: True to the streets, true to the hearts
GBNEWS24DESK//
Anurag Kashyap, a popular name in Indian cinema, perverted into the genre of filmmaking that constitutes the grim realities of Indian society and communities, making him a cult favourite.
The unconventional filmmaker never shied away from telling the most grime stories of life, with every critically acclaimed film he made. By creating a distinctive style of his own, he has earned the right to be called an auteur for his work in Indian cinema over the years. Using his in-depth knowledge and passion for cinema, the storyteller creates stories, drawing inspiration from sources as diverse as Tamil, Italian, and Korean films.
Before coming into direction, Anurag Kashyap began his career as a screenwriter. He gained success in screenwriting for his originality and distinctive writing style, but he always wanted something more. Anurag wrote the scripts for the Filmfare Award-winning "Satya" (1998), and the Academy Award nominated Canadian film "Water" (2005).
"Black Friday" (2004), his debut feature film, was nominated for the Golden Leopard (Best Film) at the 57th Locarno International Film Festival (2004) and received the Grand Jury Prize at the 3rd Annual Indian Film Festival of Los Angeles (2005).
The director is regarded as one of the most versatile and prolific directors currently working in Hindi cinema today. The acclaimed director has worked on movies that helped define their respective genres, such as the "Gangs of Wasseypur" series, "Mukkabaaz", "Black Friday", "Manmarziyan", "Raman Raghav 2.0", "Dev D", and others. He co-directed the crime thriller "Sacred Games", the first Netflix Original series from India, which was adapted from a novel by Vikram Chandra.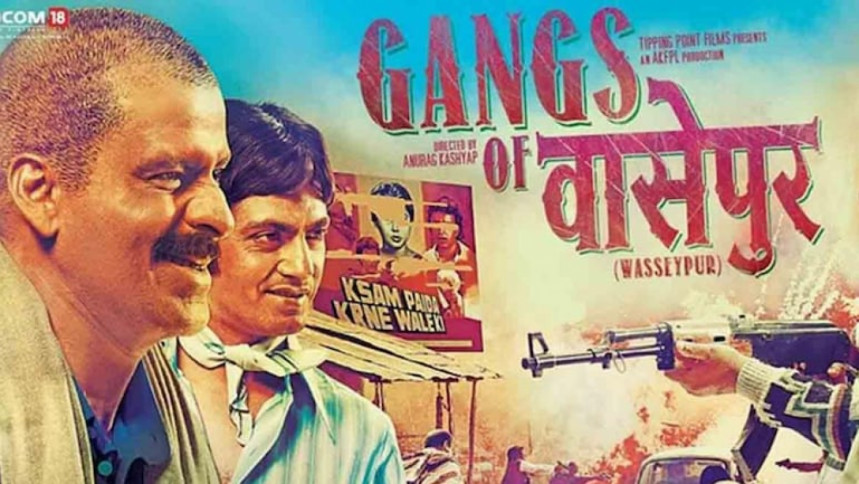 It would be unjust to discuss Anurag Kashyap's films without including his two-part masterpiece, "Gangs of Wasseypur" (2012), which later became a cult classic in India and abroad. The series is undoubtedly the most popular film franchise in Hindi cinema.
The movie, which takes its cues from the popular Brazilian film "City of God" (2002), immerses us in the violent war between the mafia families of Dhanbad. It sets out to tell a story connecting several generations. The film is filled with excellent performances by a large ensemble cast of actors who were conscious of their roles, including Nawazuddin Siddiqui, Manoj Bajpayee, Huma Qureshi, Richa Chadha and others. It didn't take long for the movie's quotable lines and hilarious moments to become memes that are still used in mainstream culture today.
Anurag Kashyap's Dev. D" was the recreation of 1917 novel "Devdas", by Sarat Chandra Chattopadhyay. The film is divided into three portions, devoted to three protagonists of the film –Paro, Dev, and Chanda. Unlike the original novel and countless films inspired by it, Anurag created a contemporary interpretation of the story, centring plots located near Punjab and Delhi. The film, which became commercially successful and critically acclaimed, features Mahie Gill, Abhay Deol, and Kalki Koechlin in her debut role.
The director did not make the central character Dev as endearing as the predecessor movies had. In his movie, all of the characters are flawed, clueless human beings who try to make sense of their unfair lives throughout their screen presence.