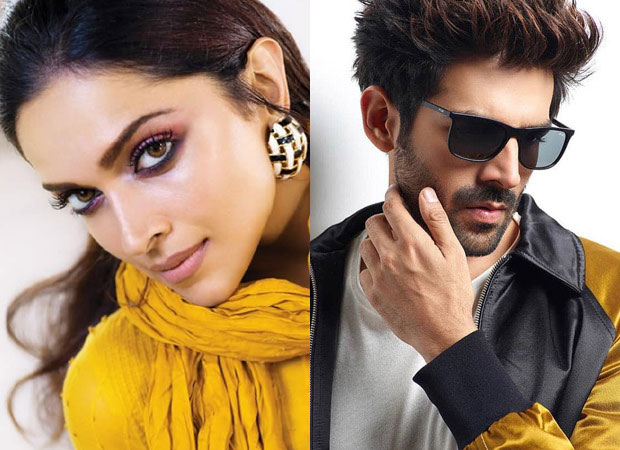 Aaryan, Deepika Padukone hint at a collaboration in Aashiqui 3 !
GBNEWS24DESK//
On November 16, Wednesday, popular Bollywood star Deepika Padukone caused quite a stir by attending a major awards ceremony. As she arrived at the event, the Pathaan actress looked lovely in her white tulle skirt and monochrome top. It's interesting to note that Deepika Padukone arrived at the event just as young star Kartik Aaryan was posing for photos and entering the area. To the surprise of the paparazzi and both of their admirers, Kartik greeted Deepika with a warm grin before the pair posed for photos.
The chemistry between Kartik Aaryan and Deepika Padukone, who are rumoured to be working together in the upcoming film Aashiqui 3, has the internet buzzing right now. Deepika Padukone is reportedly being considered to play the female protagonist in the popular movie, which is the third entry in the Aashiqui franchise, as per Pinkvilla's sources. In the Anurag Basu-directed third chapter, which was formally announced in September of this year, Kartik Aaryan has been cast as the male lead.