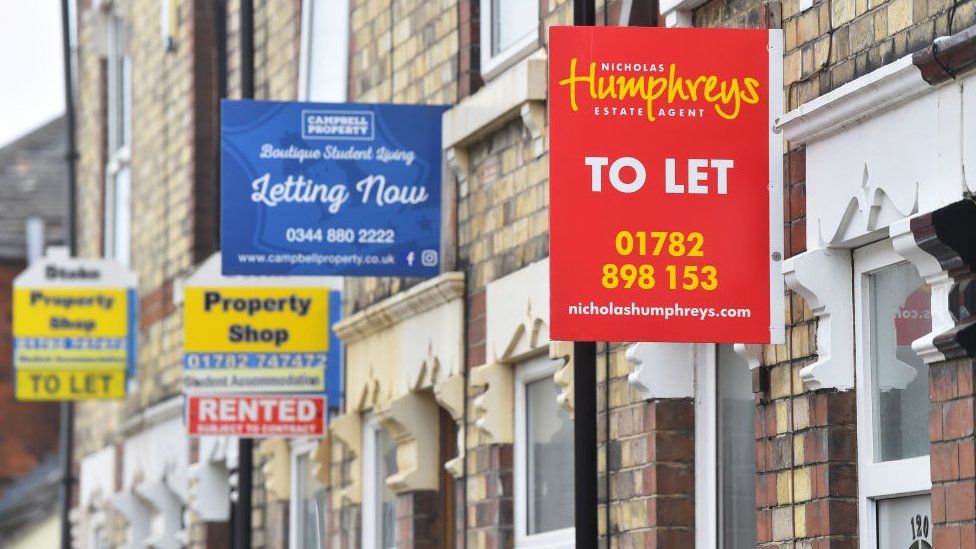 Warning more funding needed to enforce no-fault evictions ban-UK
Councils will need more staff and funding to enforce the ban on no-fault evictions in England effectively, local authorities have warned.
Legislation going through Parliament would ban tenants from being evicted without justification, with councils responsible for enforcement.
The Local Government Association (LGA) welcomed the changes but said councils would struggle to police them properly.
The government said it would fully fund any additional costs for councils.
Under the Renters (Reform) Bill, which was introduced to Parliament last month, landlords would only be able to evict tenants in England under certain circumstances, including when they wish to sell the property or when they or a close family member want to move in.
If they do so, they would not be allowed to re-let their property for three months.
Breaching the new rules would carry a fine of up to £30,000.
'Renting reforms have come too late for me and my kids'
What are your rights when you're renting?
Darren Rodwell, the LGA's housing spokesman, said "every council I'm aware of" had a shortage of environmental health officers and tenancy relations officers, who investigate potential offences related to private rented housing.
"New regulation is important, and we welcome it, but we need to make sure we have the right financial package to be able to enforce and deliver it," he told the BBC.
Mr Rodwell, who is also the Labour leader of Barking and Dagenham Council in London, said there were "still some unknowns" about how councils would fund enforcement "with the limited resources we have currently".
Councils can keep any revenue from civil penalties, with this ring-fenced for further enforcement activity.
However, Mr Rodwell said fines did not always cover the cost of investigating breaches.
Jo Smith, a private sector housing manager at Welwyn Hatfield Borough Council, said councils were already stretched and did not have the resources to enforce their current housing duties, even before they took on new enforcement responsibilities in the bill.
She is the only environmental health officer at her council responsible for housing, supported by a team of four technicians.
Ms Smith said most councils did not have the resources to proactively find landlords breaching rules and relied on tenants to report concerns.
She added that allowing councils to keep the fines imposed on landlords would help fund enforcement but that this should not be relied upon and seen as a form of income generation because enforcement was a "last resort".
Jo SmithImage source, Tom Green
Image caption,
Jo Smith says council staff are already stretched
The Chartered Institute of Environmental Health, which represents the sector, also said more funding was needed to ensure the new legislation was effective.
Henry Dawson, a member of the organisation's housing advisory panel, said there was a "desperate shortage" of environmental health officers and tenancy relations officers.
"At the moment it's very much about firefighting in major cases," he told the BBC.
"If we're about to bring in a whole raft of new responsibilities for local authorities, we need to bring in more staffing to support that and also a sustainable model for funding of new staff."
The bill would also introduce a new database, which landlords would be legally required to sign up to.
Mr Dawson said the database would make it easier for councils to enforce the legislation by saving time and allowing them to identify who was letting out properties and flag any breaches.
A Department for Housing, Levelling Up and Communities spokesman said: "We will continue to support councils financially so they have the right resources to put tenants first, that includes fully funding any additional costs that may fall on councils as a result of our proposed reforms."
GBDESK//