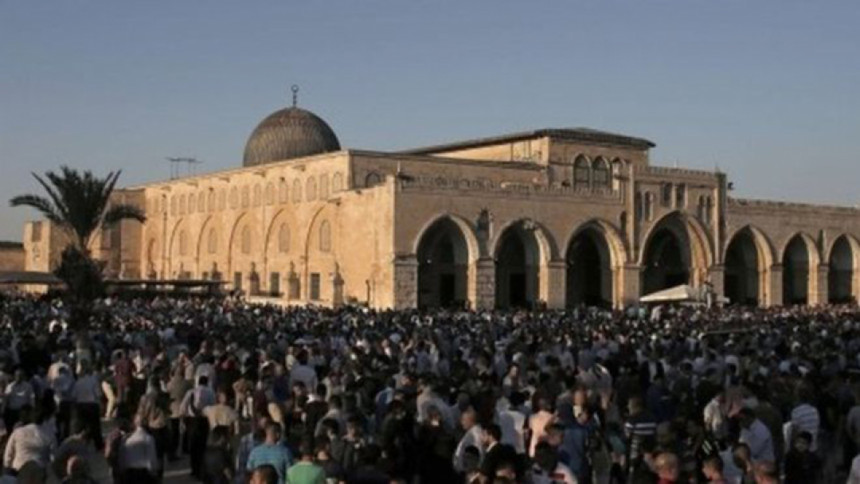 UNSC members stress Al Aqsa Mosque status quo
GBNEWS24DESK//
UN Security Council members voiced concern on Thursday and stressed the need to maintain a status quo at the Al Aqsa Mosque compound in Jerusalem, days after Israel's new far-right security minister Itamar Ben-Gvir briefly visited the site.
The decades-old status quo allows only Muslim worship at the compound, a site also revered by Jews, who call it the Temple Mount. An Israeli official said Ben-Gvir complied with the arrangement that allows non-Muslims to visit but not pray.
Palestinian U.N. envoy Riyad Mansour pushed for the Security Council to take action – a move that was unlikely given the United States traditionally shields Israel. The United States, Russia, China, France and Britain are all council veto powers.
"What red line does Israel need to cross for the Security Council to finally say, enough is enough," Mansour told the 15-member council, accusing Israel of showing "absolute contempt."
Senior U.N. political affairs official, Khaled Khiari, told the council it was the first visit to the site by an Israeli cabinet minister since 2017.
"While the visit was not accompanied or followed by violence, it is seen as particularly inflammatory given Mr. Ben-Gvir's past advocacy for changes to the status quo," he said.
U.N. Secretary-General Antonio Guterres has called for all parties to refrain from steps that could escalate tensions in and around the holy sites.
Israel's U.N. Ambassador Gilad Erdan told reporters ahead of the meeting: "Jews are permitted to visit the holiest site in Judaism. It is the right of every Jew, every Jew. Israel has not harmed the status quo and has no plans to do so."