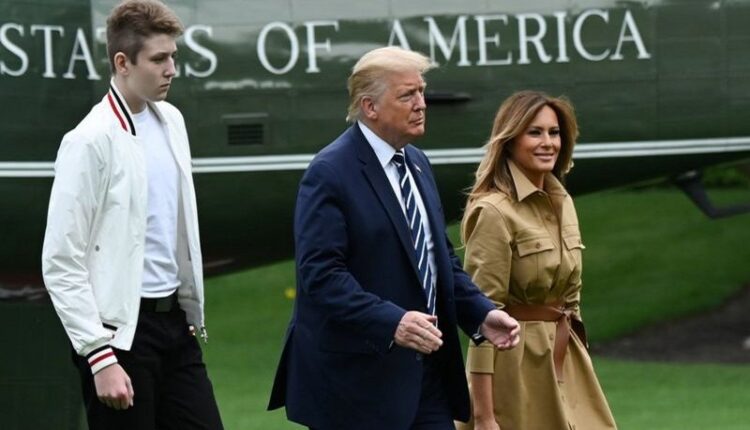 Trump's son Barron had coronavirus, says first lady
GBNEWS24 DESK//
US President Donald Trump's 14-year-old son Barron contracted coronavirus but has since tested negative, First Lady Melania Trump revealed.
Mrs Trump said her "fear came true" when Barron tested positive for Covid-19.
But, she said, "luckily he is a strong teenager and exhibited no symptoms".
Both the president and first lady also tested positive for coronavirus – as well as other White House staff – but have since recovered.
Later at a rally in Des Moines, Iowa, Trump said: "He [Barron] had it for such a short period of time.
The first lady also reflected on her own diagnosis. She said she experienced a "roller coaster of symptoms", including body aches, a cough and fatigue.
"I chose to go a more natural route in terms of medicine, opting more for vitamins and healthy food," she wrote, BBC reported.
In her statement, Mrs Trump also said the "most impactful part" of her recovery was "the opportunity to reflect on many things – family, friendships, my work, and staying true to who you are".
Mrs Trump said she would be resuming her duties as soon as she could.