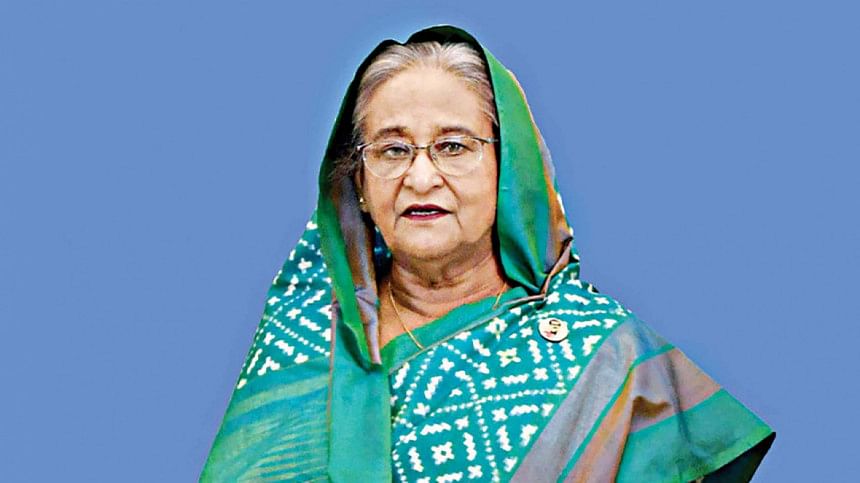 Sustained democracy made Bangladesh's development possible: PM
GBNEWS24DESK//
Prime Minister Sheikh Hasina today said the unprecedented development of Bangladesh has been possible due to the unhindered democratic process since 2008.
"After being elected in the 2008 election, there has been unhindered democratic process prevailing in the country. The development that is being witnessed right now has been possible for this," she said.
The prime minister said this in a programme organised to distribute Swadhinata Padak (Independence Award) to nine individuals and one institution in recognition of their outstanding contributions to the country.
The programme to give away the highest civilian award was held at the Osmani Memorial Auditorium in Dhaka.
Sheikh Hasina mentioned that after 1975 the country's democracy was halted several times.
"The democratic process could not continue smoothly and there was no sustainable democratic process. As a result Bangladesh could not advance at its desired level," she said.
She also raised questions regarding the way of thinking of the rulers of that time (after 1975).
The PM said the sacrifices of martyrs who laid down their lives for the country's independence cannot go in vain.
"… their blood and sacrifice cannot go in vain, we will not allow that, that is our promise and pledge," she said.
ICDDRB Senior Director Dr Firdausi Qadri expressed her feelings from among the award winners.