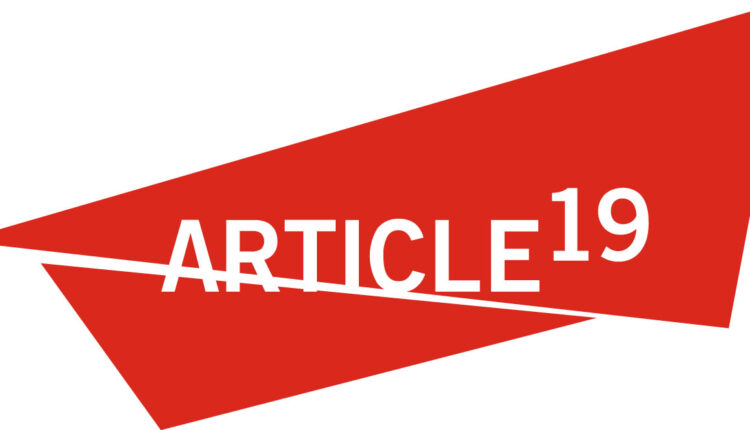 Rights of women journalists suppressed during COVID-19 period: Speakers
GB NEWS 24 DESK//
During the COVID-19 period, women journalists have complained that the rights of women journalists are being suppressed, and they are being harassed and discriminated against through untimely dismissals and lack of job security.
Speakers made the comment in a webinar hosted by ARTICLE 19 titled, 'Suffering of Women Journalists in Corona Disaster: Survival of Women in Journalism in Bangladesh' on Thursday.
Around 100 dismissed journalists working at national, district, and upazila levels participated in the webinar. They spoke of their subjugation, deprivation, and frustration with their profession.
Participants included Nasimun Ara Haque Minu, President of Bangladesh Nari Sangbadik Kendra, Laili Begum, Editor of online portal Jaleshwari.com, senior journalists Maria Salam, Freelance journalists Mausumi Acharya, and Farhana Neela.
Women journalists are working on a par with men equally risking their lives due to COVID to report from the frontlines, and yet, the implementation of the 'journalist retrenchment policy' of the media has disproportionately affected the women workers as they are the first ones being dismissed, said the journalists.
The situation of journalists at the local level, especially women, is even more deplorable. Almost all the media houses have stopped the salaries and allowances of the journalists. But the work of journalists has not stopped and almost all of them are carrying on with their work without pay.
Speaking on the occasion, the journalists said that women in this profession have overcome many obstacles ranging from gender inequality in recruitment to promotion, unfavorable working environment, and sexual harassment. During the pandemic, these obstacles have added new problems and challenges.
Women journalists feel that it is important to organize themselves first to overcome the situation and have proposed the establishment of an alternative media. Additionally, they called upon the journalists' organizations and the government to play a strong role in protecting their rights as women journalists.
Nasimun Ara Haque Minu, President of the Bangladesh Women Journalists' Center said, "Journalism is challenging for women because journalism is basically considered a male profession. So, women have to face many unwanted obstacles in society, family, and the workplace. Even then, women have come a long way in journalism.
However, journalists at the district and upazila level face a greater risk of torture, neglect, and discrimination." She demanded that a 'Sexual Harassment Prevention Cell' be set up in every media house to fully implement the High Court's order to stop sexual harassment in the workplace.
Journalist Mausumi Acharya who was recently unjustly fired from a private television station, said, "Compared to the growth of the television industry in the last two decades, the standard of professionalism in its management is zero. Channel owners are not held accountable for violating workers' rights. Even after all these years no wage board, grading of posts/salaries, rules of employment and maternity leave policy have been properly established for television journalists. But when a journalist is hired, he is expected to be more than 100 percent professional."
She further added that while the pioneers of journalism in Bangladesh have been able to incite the love of the youth towards this profession, they failed to establish job security and protection in this profession, especially journalist organizations who failed to take effective initiatives in this regard.
Despite being attacked and threatened more than once for professional reasons, Editor of online portal Jaleshwari.com Lily Begum was dismissed from her job during the pandemic. "Being a woman has made me more vulnerable to harassment," she said. "With permission from the office, I went abroad for treatment after the incident. I was fired while I was there."
Journalist Farhana Sapphire was fired without notice after protesting various harassment at work. "I did not give up and filed a case. But it has resulted in media houses not wanting to me a job now. Even in the legal battle now no one my side and I to the court alone every month." she said.
Maria Salam has long been in charge of the English online edition of a national daily. On the onset of the coronavirus pandemic, the media house shut down its online version and unjustly sent Maria on unpaid leave.
Maria said, "Despite women's qualifications, many women journalists are discriminated against when it comes to recruitment and promotions. This negative social perception of women has to be changed in all professions. Women collogues and as well as men have to stand by their side and have to be sympathetic towards such discrimination."