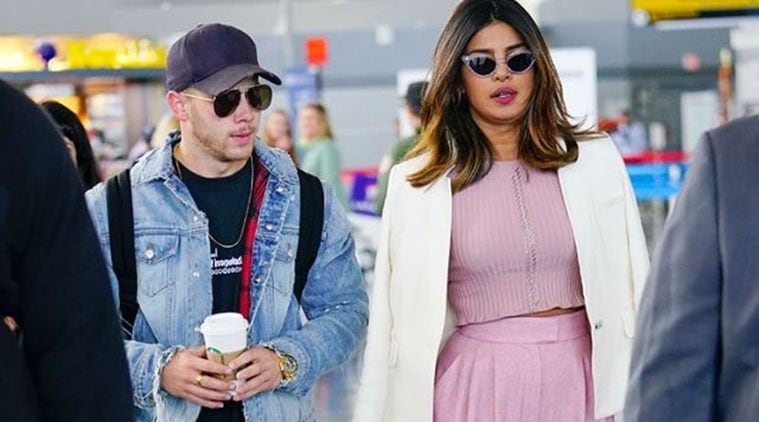 Priyanka Chopra broke with her marriage with Nick Jonas
GBNEWS24DESK//
Priyanka Chopra and Nick Jonas' love story is no ordinary celebrity love story. They met at an event and in no time, connected, exchanged numbers, went out on dates, fell in love and well, the rest is history. Within 6 months of knowing each other, PC and Nick decided to get married and embark on a journey of a lifetime of togetherness. Today, the couple is celebrating their 3rd wedding anniversary and are ensuring to love each other more and more with every passing day. Their Instagram feeds and several interviews are proof of how truly, madly, deeply they are in love with each other.
While PC and Nick continue to set relationship goals, let's not forget how the Desi girl also broke quite a few stereotypes with this marriage. Starting from wearing the age-difference with pride to making Nick and his entire family follow the Indian traditions, Priyanka's marriage with Nick has always become a talking point for more reasons than one.
Without further ado, scroll down to know what are the stereotypes Priyanka broke by getting married to Nick!
1: Don't date a man who's younger than you
Society thinks it's perfectly fine, even normal, for there to be huge age differences between partners – just as long as the man is older. It's completely normal for Bollywood actors to be seen courting women two decades younger than them onscreen (not to mention off it). But women who date younger men get saddled with unfortunate nicknames and raised eyebrows. Priyanka is not here for these double standards, and has zero interest in what you think of the 10-year age gap between her and Nick. That's commendable, especially when every move you make is going to be documented and dissected by 7.6 billion people.