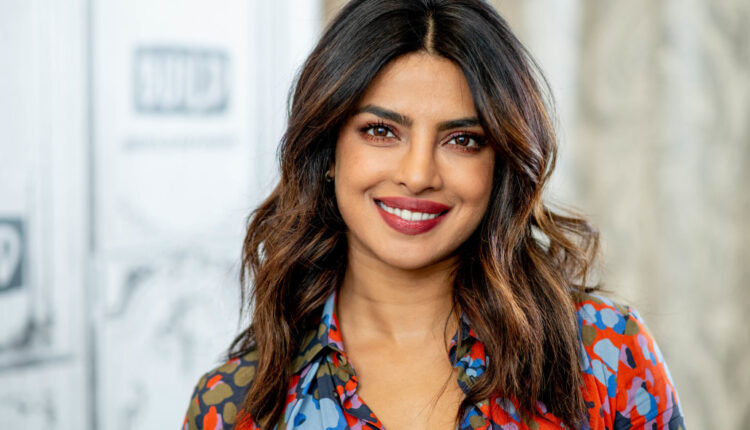 Priyanka Chopra asks 'Is the law mute to the screams?
GBNEWS24 DESK//
A 19-year-old woman, who was reportedly gang-raped by four men in Hathras, Uttar Pradesh, succumbed to death on September 29 (Tuesday). Here's how Priyanka Chopra has furiously questioned the system.
Priyanka Chopra on Hathras rape victim's death  |  Photo Credit: Instagram
Amid national outrage over the Hathras gang-rape, Priyanka Chopra has joined the protest by raising her voice in a powerful post on Instagram. Moved by the death of the 19-year-old rape-victim, PC is furious at how the inhumane treatment towards women has refused to change over time.
"The disrespect and abuse, The frustration and anger, The sadness and helplessness, These emotions replay on loop. All they cry out is inhuman, barbaric. Again and again and again. Always the women, always the young girls, rape after rape after rape. We cry, they cry and yet no one hear the screams ", wrote Priyanka referring to the alarming number of rape cases that keep making headlines every now and then.
"Why the hate? Are the parents raising boys listening? Is the law mute to the screams? How many more Nirbhayas? How many more years?", questioned Priyanka in a rather furious note.
Several other celebrities have taken to their respective social media accounts to condemn the brutal incident and demand justice. While Anushka Sharma wrote, "The horrific story of Hathras gangrape has devastated me…I sincerely hope that strictest punishment is given to the barbaric men who have carried out such a horrific, inhuman act on a young life and caused her family irreparable pain."; Akshay Kumar tweeted, "Angry & Frustrated!Such brutality in #Hathras gangrape.When will this stop? Our laws & their enforcement must be so strict that the mere thought of punishment makes rapists shudder with fear!Hang the culprits.Raise ur voice to safeguard daughters & sisters-its the least we can do."
Prime Minister Narendra Modi has demanded strict action against the accused. In a recent tweet, the UP chief minister's office said that the Prime Minister spoke with Yogi Adityanath over the case. "Respected Prime Minister @narendramodi Ji has spoken on the Hathras incident and said that strict action should be taken against the culprits," the CMO said.