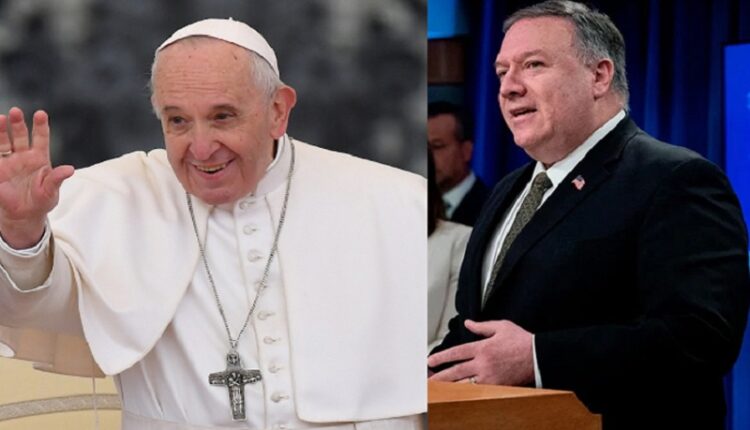 Pope rejects US Secretary of State Mike Pompeo meeting
GBNEWS24 DESK//
The Vatican has denied US Secretary of State Mike Pompeo an audience with Pope Francis.
The Holy See said the Pontiff does not receive politicians during an election period.
The move adds to a diplomatic row following comments by Pompeo about China and the Catholic Church.
The Vatican accused Pompeo of trying to use that issue to attract voters in November's US presidential election, BBC reported.
In an article earlier this month, Pompeo said the Catholic Church was risking its "moral authority" by renewing an agreement with China regarding the appointment of bishops.
Donald Trump receives support from conservative religious movements, including conservative Catholic voters, some of whom think Pope Francis is too liberal, BBC reported.