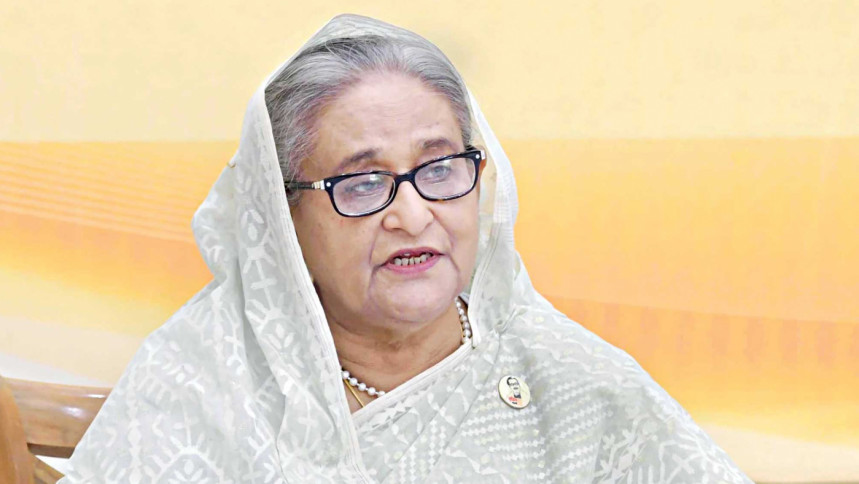 Police acted to protect themselves
GBNEWS24DESK//
Prime Minister Sheikh Hasina yesterday said there were no incidents wherever BNP's movement and programmes were peaceful.
"It is normal that opposition parties will wage movements. Yes, I told police not to say anything. It's okay, but police did not do anything first. If a person comes under attack, the individual, let alone police, has the right to protect himself," she told parliament.
Hasina, also the Leader of the House, made the comments while delivering her concluding speech in the 19th session of the current 11th parliament.
"Won't police have the right to protect themselves when they come under attack? Their [BNP's] remarks give the indication that they [police] can do nothing even though bombs, sticks, and brick chunks are hurled at them or they come under gun attacks."
The premier's comments came after BNP MP Rumeen Farhana claimed in the House that the party's programmes came under attack at different places, including Bhola, despite the PM's clear instructions that programmes of the opposition parties would not be obstructed.
Hasina said she had promised that no one would say anything if processions and movements were peaceful.
She alleged that BNP men try to carry out attacks or create a situation for media coverage.
Criticising a section of media outlets and opposition parties, the premier said, "Some media outlets and opposition parties are recently spreading frustrations as if everything is being destroyed. But they are now in good condition."
Referring to a recent World Bank report, the PM said Bangladesh was not in a risk of facing shortage of food. The IMF also in its evaluation on August 16 remarked that Bangladesh was not in a crisis, she added.
Most of the country's foreign debts are long-term and soft loans, Hasina said, adding that there was no risk regarding the loan repayment as per the evaluation of IMF.
The PM said AL men were subjected to torture at the hands of Ziaur Rahman, HM Ershad, and the previous BNP-Jamaat governments, the party didn't go for taking revenge against anyone after taking office.
She said the government's goal is to improve the fate of the people of Bangladesh. "That's why Awami League is concentrating on the development of the people instead of choosing revenge."