Nehha Pendse says she doesn't mind doing bold or kissing scenes
GBNEWS24 DESK//
Nehha Pendse recently shared that, post marriage, she doesn't mind doing bold scenes
The actress tied the knot with Shardul Bayas in 2020
The actress is popular for playing Anita Vibhuti Narayan Mishra in Bhabi Ji Ghar Par Hain!
Nehha Pendse took over the internet when she tied the knot with her beau Shardul Bayas in 2020 and then later, taking on the role of Anita Vibhuti Narayan Mishra in Bhabi Ji Ghar Par Hain. The actress has always managed to steal the spotlight for her on-screen presence and even her social media posts are one way for her fans to get to know more about her.
The much-loved TV star recently opened up about bold scenes or nudity and revealed that she doesn't really have a problem doing them and it is all about perspective. She shared that when she was at a certain age she thought she wouldn't do kissing or lovemaking scenes and would prove her talent through her acting.
In fact, she said that since there is exposure to world cinema, she doesn't mind doing bold scenes. "…If the maker is right, if he has the right understanding of showing it, if the script really demands kissing scenes or bold scenes, I don't mind doing it." However, she stated that she is not ready for erotic movies which are purely about lovemaking.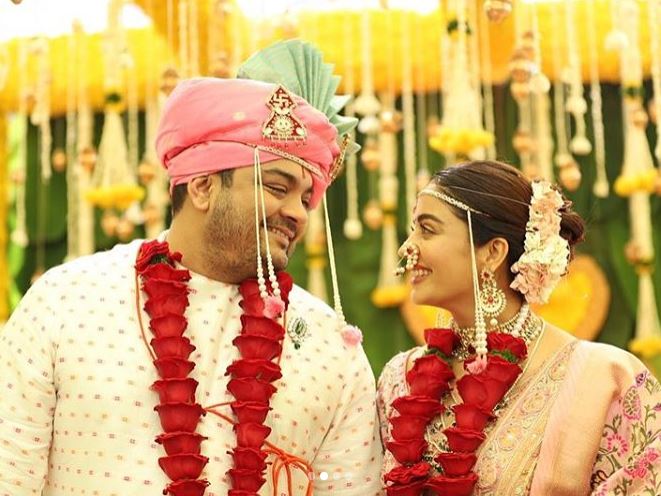 She added that there are so many bold scenes that come out the way they should. "You don't feel you are watching something cringeworthy," the actress told ETimes.
She further added that her life has been a mini lockdown itself. Although she coped well with the lockdown, her husband Shadul was affected by it because he is a "very social person."