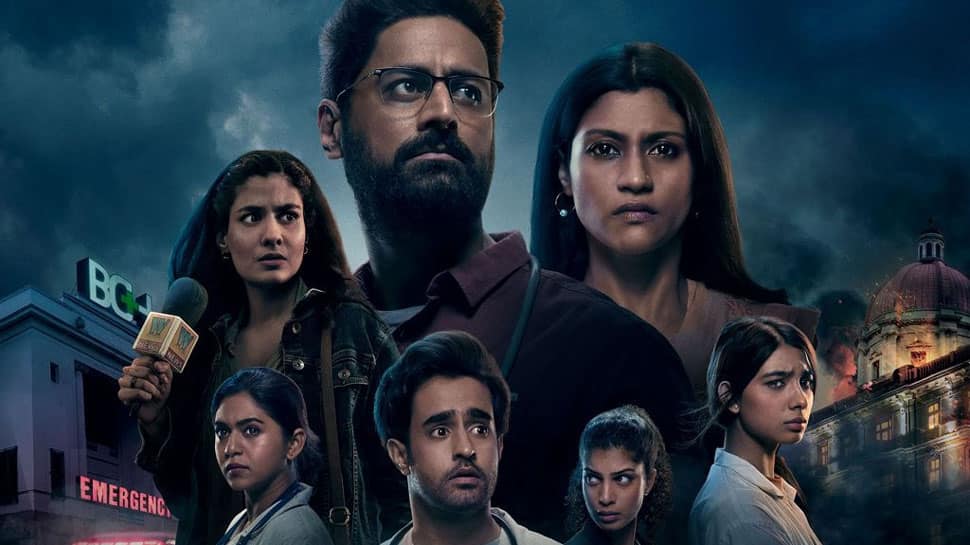 Mumbai Diaries 26/11, out 9 September 2021
We are writing on behalf of Amazon Prime Video ahead of the hotly anticipated release of their latest original series, Mumbai Diaries 26/11, the first emergency room drama set in India. Set against the backdrop of the horrific terror attacks in Mumbai in 2008 which left at least 165 people dead and over 300 injured. Mumbai Diaries 26/11 is a fictional depiction of the government hospital emergency rooms and the plight of the staff working that infamous evening which changed the city, and their lives, forever.
Ahead of its premiere across 240+ countries on the 9th, the trailer has hyped up much anticipation as suspense grows around this unique perspective on one of the most shocking acts of terror in recent history. Whilst India has produced a very small number of series set in hospitals for television, Mumbai Diaries 26/11 is unique in its treatment and narrative. The series fuses a unique blend of drama and suspense, a combination which draws comparisons to an 'ER' meets '24' hybrid.
The trailer was unveiled at a memorable event last week which honoured the frontline workers and their selfless sacrifice towards for the nation, drawing parallels with the sacrifice of health workers during the pandemic. You can watch the highlights of the trailer launch, including discussions with real life health workers, here: https://youtu.be/ksnIxMRsjbI
Please let us know if you would like to include the show in your upcoming round-ups of new originals or for any other story. We can also offer interviews with members of the lead cast and the director/creator.
Synopsis 
Mumbai Diaries 26/11 is a fictional edge-of-the-seat medical drama that is set against the terrifying, unforgettable night that, on the one hand, ravaged the city, but on the other hand, also united its people and strengthened their resolve to stand against any adversity. Created by Nikkhil Advani, produced by Monisha Advani and Madhu Bhojwani of Emmay Entertainment, and jointly directed by Nikkhil Advani along with Nikhil Gonsalves, the series, depicts the untold story of doctors, nurses, paramedics and hospital staff who worked tirelessly to save lives during the terror attacks that devastated the city on November 26, 2008. The series features an array of talented artists, including Konkona Sen Sharma, Mohit Raina, Tina Desai, Shreya Dhanwanthary, Satyajeet Dubey, Natasha Bharadwaj, Mrunmayee Deshpande and Prakash Belawadi.