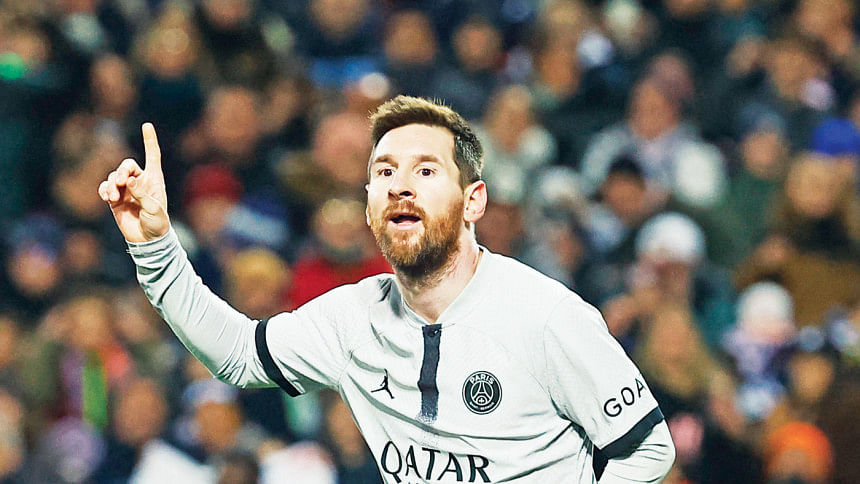 GBNEWS24DESK//
Lionel Messi broke yet another record of rival Cristiano Ronaldo as the Argentine surpassed the Portuguese's record of scoring the most goals in Europe's top-five leagues during Paris Saint-Germain's 3-1 win at Montpellier on Wednesday.
Following a lacklustre first half, PSG burst into life after the break with Fabian Ruiz, Messi and Warren Zaire-Emery finding the net to put them on 51 points from 21 games, five points clear of the chasing pack in Ligue 1.
It was Messi's 697th goal in top five European leagues, surpassing the record of Ronaldo,
who might see his tally of goals in Europe end with 696 strikes unless the soon-to-be 38 forward returns to a club in Europe's top five leagues from Saudi Arabia's Al Nassr.
Messi, meanwhile, achieved the freat in 84 less games than the Portuguese star. It was also Messi's 14th goal for PSG this season.
It was, however, a night to forget for Kylian Mbappe at La Mosson, having had his spot-kick parried away by Benjamin Lecomte in the eighth minute. He had to take it again, only to be denied.