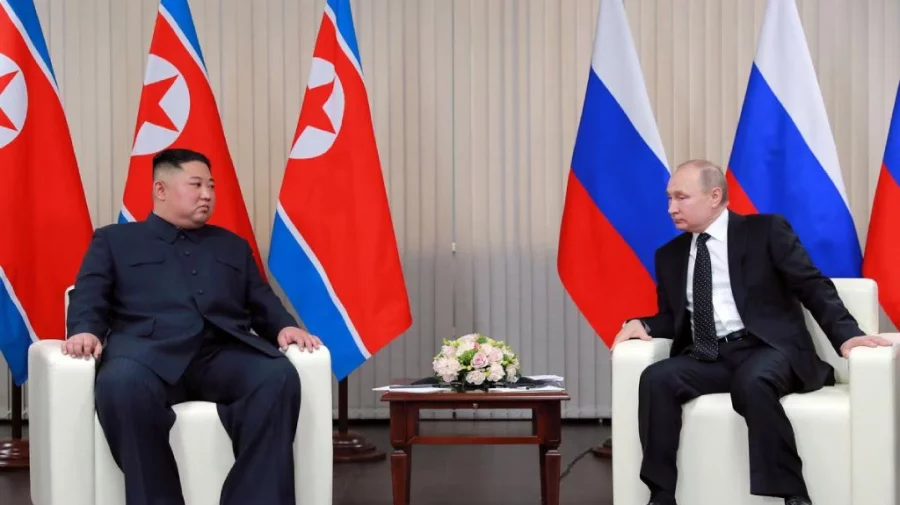 Kim to hold arms talks with Putin
The US said North Korean leader Kim Jong Un expects to hold arms talks with Russian President Vladimir Putin.
The White House had warned last week that Russia was in active talks with North Korea to obtain weapons for its war in Ukraine.
The New York Times, citing US and allied sources, reported that Kim would travel from Pyongyang, probably by armored train, to Vladivostok.
Elsewhere, Ukrainian President Volodymyr Zelenskyy says he has visited troops in the country's eastern Donetsk region.
The Kremlin on Tuesday declined to confirm whether a summit would be taking place between the leaders.
"No, we cannot" confirm this, Kremlin spokesman Dmitry Peskov said, when he was asked if Kim would be meeting Putin soon. "We have nothing to say on this."
GBDESK//