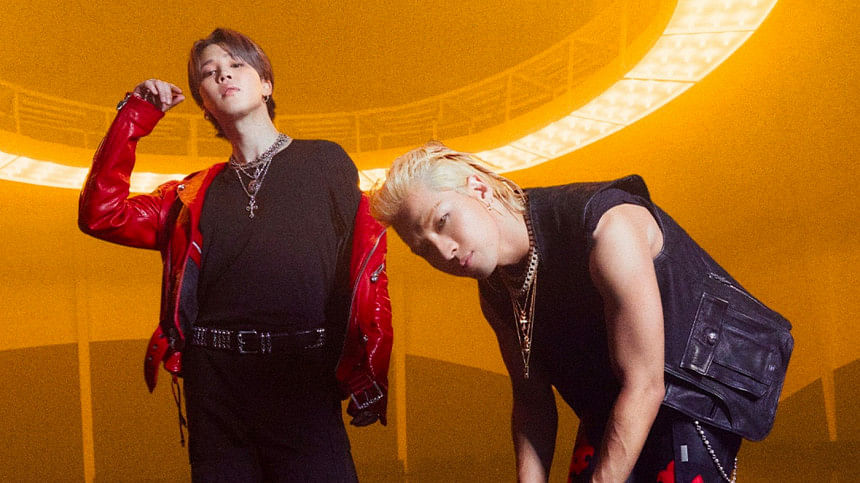 Jimin and Taeyang collaborate on 'Vibe'
GBNEWS24DESK//
BTS member Jimin admitted that he hasn't been able to sleep recently, but with the release of the song "Vibe,"  he was able to get some rest.
The song, which was released on Friday, marks Jimin's first collaboration with Big Bang member Taeyang. When the song came out, it was an instant hit with both the VIP (Bigbang fans) and the BTS Army (BTS fans). Fans were buzzing about their favorite parts of the song.
The energetic 3-minute single combines R&B and pop music. Taeyang and singer-songwriter Vince jointly wrote the song. "Vibe" also features Jimin, THE BLACKLABEL's Teddy Park, Kush, and 24 as co-composers.
The groovy music video of the song highlights the duo's slick dance moves and charisma.  "Vibe" is also Taeyang's first single as a solo as an artist since he got out of the South Korean military in November 2019.
On the other hand, Members of BTS are just starting to begin the enlistment process required by their home country.