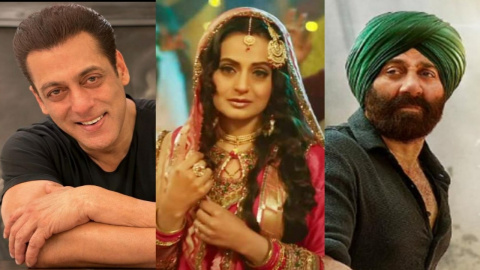 Inspired from Salman and Sunny, Ameesha says no to on-screen intimacy
Ameesha Patel is currently enjoying the massive success of her recent film, "Gadar 2", where she reprised her iconic role as Sakeena from the blockbuster "Gadar: Ek Prem Katha", released in 2001.
In a recent conversation with media, Ameesha Patel candidly stated that she is not inclined towards performing intimate scenes or on-screen kissing in her films.
Reflecting on her approach, she mentioned, "How Salman always says, 'I don't kiss on-screen', Sunny Deol has got the same principle. I've got the same principles. You have to set your boundaries to what you are comfortable with."
Clarifying her stance further, the renowned actress stated, "I'm not averse to looking hot, but I'm not comfortable doing extensive intimate scenes, or wearing loads of different kinds of clothing. I'm not comfortable with using abusive language on-screen either."
She added that while she doesn't have any reservations about other actors performing such scenes in her films, those are simply not in alignment with her personal comfort zone.
Directed by Anil Sharma, "Gadar 2" continues the love story of Tara Singh and Sakeena, who enjoy a peaceful life with their son Jeete. However, the narrative takes a dramatic turn when Tara disappears near the Pakistan border.
GBDESK//