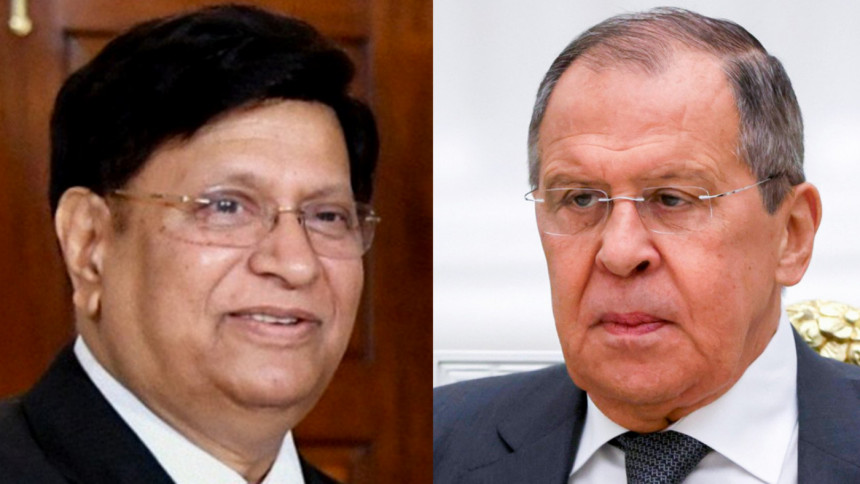 I understand, says Momen on Lavrov's cancelled Dhaka visit
GBNEWS24DESK//
Foreign Minister AK Abdul Momen today said the increased activities of Russia due to the situation in Ukraine may be a reason behind Russian Foreign Minister Sergei Lavrov's, regarding his planned visit to Bangladesh.
"I can understand it. They are very busy. Their activities due to the war have increased to a large extent. Maybe he is unable to come for that reason," Momen told reporters after attending a programme in a Dhaka hotel.
The foreign minister said the Russian side in a diplomatic communication with the Ministry of Foreign Affairs conveyed that the Russian foreign minister is unable to come.