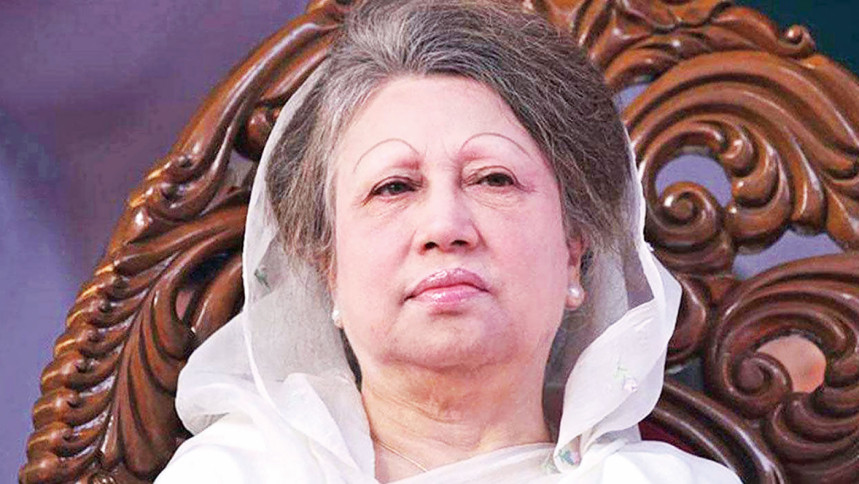 HC extends Khaleda Zia's bail in 2 defamation cases
GBNEWS24DESK//
The High Court today (November 7, 2022) extended its earlier orders that granted bail to BNP Chairperson Khaleda Zia in two defamation cases until its disposals at the trial courts.
The bench of Justice Mustafa Zaman Islam and Justice Md Aminul Islam passed the extension orders following two separate prayers moved by Khaleda Zia's lawyers.
The defamation cases were filed against Khaleda Zia in Dhaka and Narail on different dates in 2014 and 2015 for her statements over Bangabandhu Sheikh Mujibur Rahman, Liberation War and number of martyrs on separate occasions.
On September 28 last year, the HC extended the bail of Khaleda Zia in the cases for one year.
Lawyers Kayser Kamal and AHM Kamruzzaman Mamun appeared for Khaleda Zia.
Kayser Kamal told The Daily Star that Khaleda Zia is accused in 37 criminal cases, and she is now on bail in 35 cases.
BNP chief has been convicted and sentenced to imprisonment for 17 years, in total, in Zia Orphanage Trust and Zia Charitable Trust corruption cases by the trial court and HC.
She was released from jail on March 25, 2020 following an executive order of the government suspending her jail sentences.