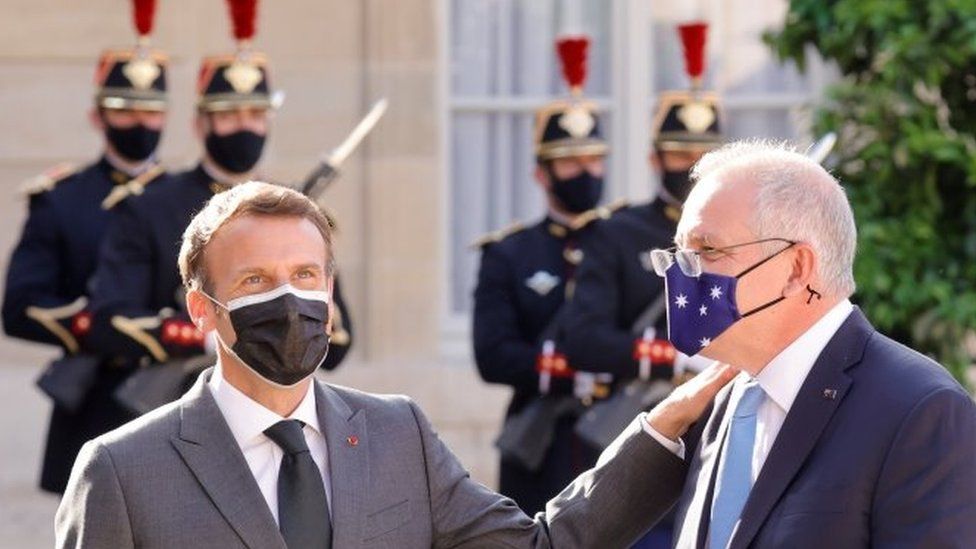 French and Australian leaders hold first talks after submarine row
GBNEWS24DESK//
French President Emmanuel Macron and Australian PM Scott Morrison have held talks for the first time since a major row over a scrapped submarine deal.
Mr Macron's office said he told Mr Morrison by phone that last month's incident "had broken the relation of trust between our two countries".
Mr Morrison's office said the two leaders had "a candid discussion".
Paris was furious after Australia cancelled the multibillion deal to build 12 submarines.
Instead, Australia said it was negotiating a new defence pact with the US and the UK – the so-called Aukus.
France reacted by recalling its ambassadors to Australia and the US, with French Foreign Minister Jean-Yves Le Drian denouncing the Australian decision as "a stab in the back".
Paris is also demanding financial compensation.
The Aukus pact – widely seen as an effort to counter China's growing military might – will let Australia build nuclear-powered submarines for the first time, using technology provided by the US.
It will also cover AI and other technologies.
China has condemned the agreement as "extremely irresponsible".