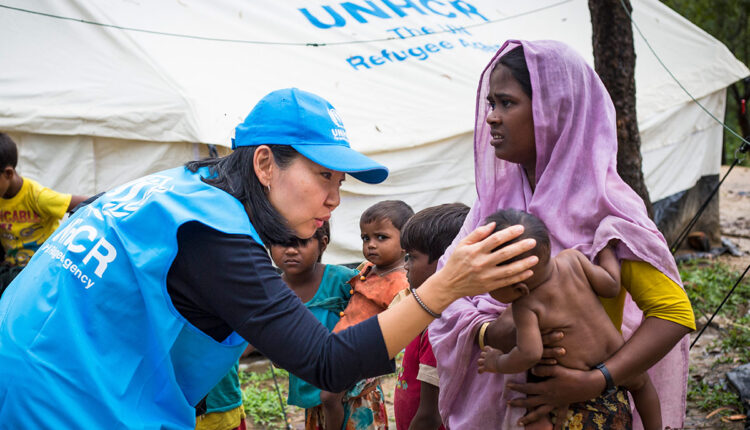 Dhaka to raise Rohingya issue during US high level visit
GBNEWS24 DESK//
Dhaka will raise the Rohingya issue seeking stronger US support in commencing repatriation of the displaced Myanmar people from here during the upcoming visit of US Deputy Secretary of State Stephen E. Biegun.
"It (Rohingyas) is not our only responsibility, it's a global responsibility. The (Rohingyas) must go back to their country (Myanmar)," Foreign Minister Dr AK Abdul Momen told reporters at his office on Monday.
Biegun will visit here from October 14-16 to meet with senior government officials and reaffirm the United States-Bangladesh partnership, the US embassy here announced it earlier.
The foreign minister said that Dhaka would also propose the USA to invest in infrastructure development here under its Indo-Pacific Strategy (IPS).
"We don't have any objection regarding USA's IPS, but they (the USA) must come forward in infrastructure development here for making it (IPS) effective," he said.
Momen said he will also raise the visa issue of potential Bangladeshi students as the US embassy here yet to start issuing new student visas for Bangladeshi nationals due to COVID pandemic.
The foreign minister said Dhaka will also seek duty free access of Bangladesh made Readymade Garments (RMG) products to the USA market for the next three years to help the country's RMG sector recovering from the financial fallout caused by the pandemic.
The US embassy here said the Deputy Secretary's engagements in Bangladesh will focus on advancing common vision of a free, open, inclusive, peaceful and secure Indo-Pacific region with shared prosperity for all.