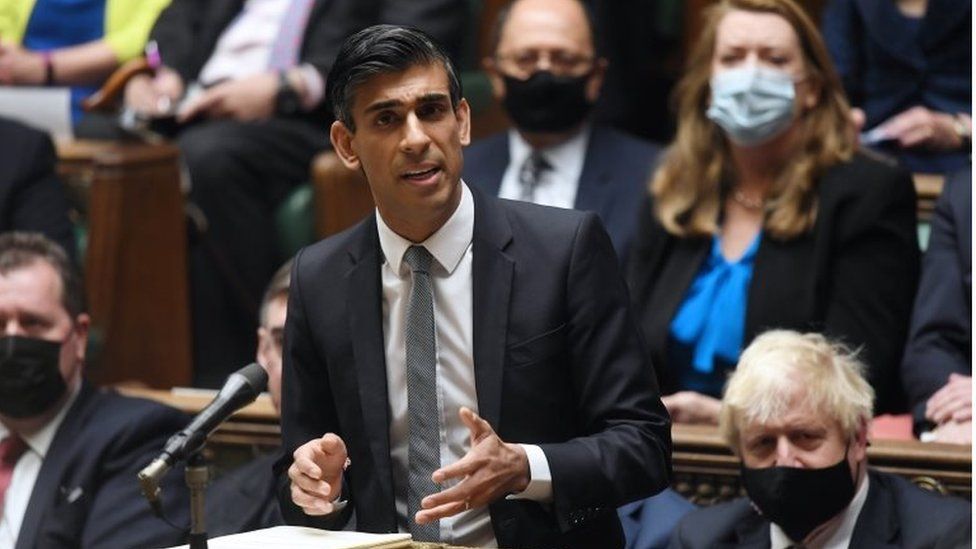 Budget 2021: There has been a shift in Tory philosophy – minister
GBNEWS24DESK//
There has been a "philosophical shift" in Conservatism after a Budget in which taxes and spending will rise to levels not seen in 40 years, the Chief Secretary to the Treasury has said.
Simon Clarke said he made "no apologies" for spending more on public services.
Chancellor Rishi Sunak has said that the prime minister is committed to tax cuts in the coming years.
His Budget included a real-terms rise for every government department.
Mr Sunak told MPs he did not like tax rises, but said it was a result of the "unprecedented crisis" of the pandemic.
Labour has accused the chancellor of running a "con game", adding that voters were tired of "jam tomorrow" promises.
Speaking to BBC Newsnight, Mr Clarke said that the state had a role to play in some of the government's policy priorities.
He said: "The chancellor was very open about the fact that this is something of a philosophical shift.
"What we want to see is to get the economy turbocharged, unlock productivity, and to deliver growth more evenly across UK. That does require some upfront spending."
He said the government was not "shying away" from public spending but that it would cut taxes "where there is a chance".
In his third Budget since becoming chancellor, Mr Sunak committed to spending increases of £150bn over three years.
This included nearly £2bn to help schools in England catch up following coronavirus, £6bn to tackle NHS backlogs and £7bn for transport projects.
The influential Institute for Fiscal Studies think tank said the spending plans were "more similar" to those of the Labour governments in the 2000s than George Osborne's – a former Conservative chancellor.