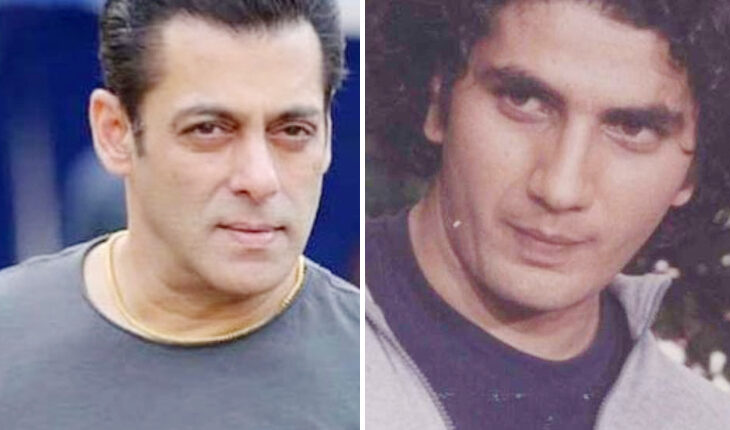 After Salman Khan extends financial help to Faraaz Khan, latter's family thanks the actor
GBNEWS24 DESK//
Ailing actor Faraaz Khan's family expressed gratitude to Salman Khan after he extends financial help
"We will forever be grateful to Salman Khan," said Faraaz's brother Fahmaan Khan
Besides Salman Khan, Pooja Bhatt and Soni Razdan also came forward to help
Bollywood actor Faraaz Khan, who has acted in films such as Mehndi and Fareb, is currently battling for his life at a Bangalore-based hospital. The 46-year-old actor, who is in the ICU, was rushed to the hospital on October 8. He has been suffering from a chest infection for a long time now. In order to seek financial help for his treatment, his family set up a fundraiser online after which Bollywood celebs including Pooja Bhatt and Soni Razdan came forward to help.
The latest celebrity to extend financial and medical aide is Salman Khan. The actor's contribution was shared by TV actress Kashmera Shah, who revealed that the star paid for the medical bills. After Salman's gesture, Faraaz's family has now expressed their gratitude about the same.
Talking to a leading news website, Faraaz's younger brother Fahmaan Khan updated about the former's health condition and went on to express his gratitude to the Wanted actor. "We will forever be grateful to Salman Khan. May God bless him and give him a long life," Fahmaan said to Mumbai Mirror. 
In the same interview, Fahmaan shared that the actor had been suffering from a cough and chest infection for the past one year. His condition deteriorated recently after which he was shifted to the hospital in Bengaluru. "We found out that he had suffered three consecutive seizures due to a herpes infection in his brain and his condition worsened," he said.
Kashmera, who has worked with Salman in films like Dulhan Hum Le Jayenge and Kahin Pyaar Na Ho Jaaye, took to Instargam to talk about the actor's contribution. "You are truly a great Human Being. Thank you for taking care of Faraaz Khan and his medical bills," read a part of Kashmera's long post.
We wish the actor a speedy recovery!