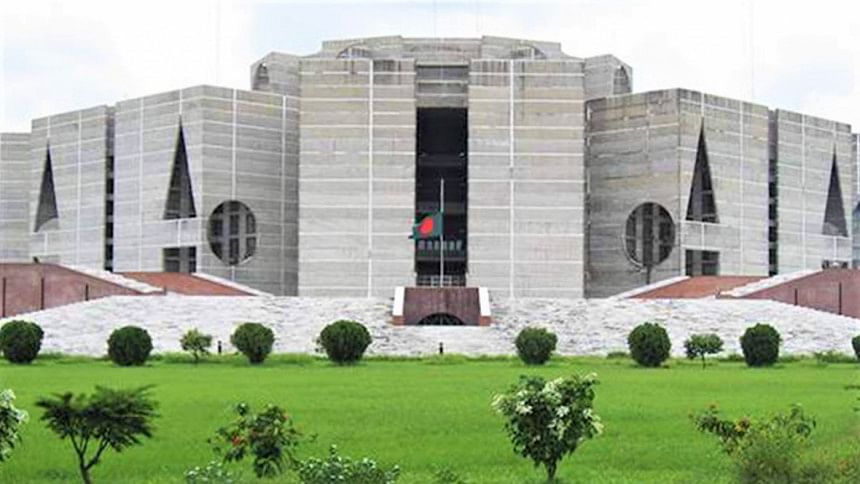 24th session of 11th JS begins today
The 11th parliament is set to go into its 24th session today.
The session will start at 5:00pm at the Jatiya Sangsad Bhaban, according to a press release of the parliament secretariat.
This is likely to be a brief session. Some important bills, including the much talked about cyber security bill, is likely to be placed in this session, sources at the parliament secretariat said.
The cabinet on August 7 approved in principle the proposed Cyber Security Act. It is expected to be passed in this session.
The Digital Security Act will be renamed Cyber Security Act, bringing some changes to the existing law.
The government, however, did not pay heed to the demands by rights groups and civil society members for repealing the DSA and enacting a new law.
According to sources, parliament may go into another session in October which will be the last session of the 11th Jatiya Sangsad.
The Election Commission is likely to announce the scheduled for the 12th general elections in October.
Before the House goes into session today, a meeting of parliament's Business Advisory Committee will be held at 4:00pm to fix the duration and agenda of the session.
According to the constitution, parliament has to convene within 60 days after the end of its previous session.
The last session of parliament, which was the budget session, was prorogued on July 6.
GBDESK//