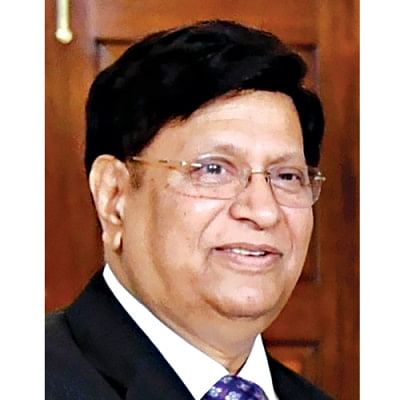 Ambassador To Vienna: Momen defends rejected diplomat
GBNEWS24DESK//
Foreign Minister AK Abdul Momen yesterday defended Md Tauhidul Islam, who was tipped to become the ambassador of Austria but was refused by Vienna.
Momen said Tauhidul is a top diplomat and blamed backstabbers for the controversy.
A row erupted after a recent report of a national daily said the Austrian government refused Tauhidul's candidacy citing his alleged misconduct with a woman when he was working as the consul general in Milan.
"He is a very good officer. He is brilliant and intelligent. He is a performer. I will continue to defend him as long as I am here [in the ministry]," he told reporters while responding to a question in Sylhet.
According to the Bangla daily report, Momen on September 19 last year wrote to the Austrian federal minister for European and International Affairs, defending Tauhidul without any success.
Tauhidul is now the high commissioner of Bangladesh in Singapore.
Hinting at a conspiracy, Momen, when asked, said the government wanted to send Tauhid to Vienna as he had a good track record.
"He [Tauhidul] is a top diplomat. He stood first in his MBBS exam. When he entered the administrative service, he stood first in his batch. He is very good. Now his colleagues in the ministry, friends are continuously trying to bring him down," Momen said.
The minister said Tauhidul was withdrawn and suspended after an allegation was made against him. But after a number of investigations, the allegations against Tauhidul were proved to be false. Later, he was promoted to ambassador.
Foreign Secretary Masud Bin Momen said Austria has been informed about the results of the investigations. However, the Austrian government still decided not to accept Tauhidul.