Rail fare rises: Commuters 'priced off' UK trains, union says
  GBnews24 desk ||Average rail ticket prices have risen by 3.4% across the UK, in the biggest increase to fares since 2013.Many commuters have seen their season tickets go up by more than £100, while campaigners and unions warn many people were being "priced off" UK railways.Andy McDonald, the shadow transport secretary, said the railway network was "fractured, expensive and complex".The Department for Transport said price rises were capped in line with inflation and improved the network.Commuter routes that are now more expensive include Liverpool to Manchester (up £108 to £3,152), Maidenhead to London (up £104 to £3,092) and Elgin to Inverness (up £100 to £2,904).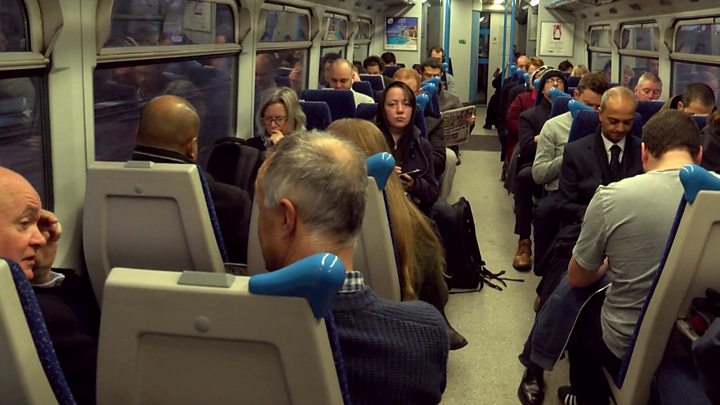 Fare increases to regulated fares – which comprise about half of all tickets – are calculated using the previous July's Retail Prices Index (RPI) measure of inflation.Since 2007 the financial burden of running the rail system has increasingly fallen on passengers, after the government decided taxpayers as a whole should pay less via subsidies.Conservative MP Martin Vickers, a member of Parliament's transport select committee, sympathised with season ticket holders, but told Radio 4's World at One programme that it is appropriate for rail passengers to make their contribution to the system."The reality is that someone has to pay and it's either the tax payer or the users of the system," he said.He said the system of privatisation is "far from perfect" but added that it was the failings of Network Rail – which is nationalised – that is leading to the system's "lack of capacity".Fares used to account for about half the cost of running our trains, whereas now it is about 70%.Paul Plummer, chief executive of industry trade body the Rail Delivery Group, said fare changes would provide cash for better services and investment, including the Thameslink and Great Northern rail upgrades.
Speaking from London Bridge station, where five new platforms have been opened, he said fares were "underpinning massively required investment
Meanwhile, Mick Cash, general secretary of the Rail, Maritime and Transport Workers (RMT) union, warned people were being "priced off" UK railways.
He told BBC News that public ownership of the railways was a "necessary" step.
The union has staged fare protests in stations across England and Wales, with separate protests planned for 3 January in Scotland where it is a bank holiday.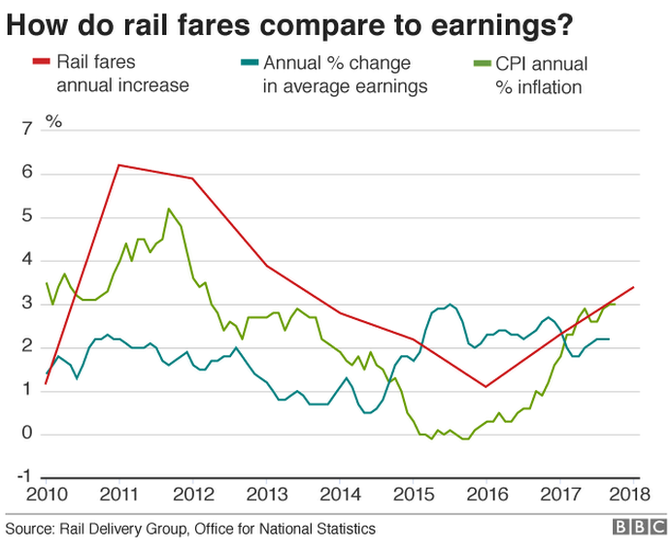 A spokesman for the Department for Transport said it was investing in the "biggest modernisation of our railways since the Victorian times".
He said: "This includes the first trains running though London on the Crossrail project, an entirely new Thameslink rail service, and continuing work on the transformative Great North Rail Project."
Mark Carne, chief executive of Network Rail, said passengers would see a "huge change" in the coming year due to investment in rail networks.
"We all share the desire to try to keep fares as low as possible," he told BBC Breakfast.
"My job is to run the network as efficiently as possible."